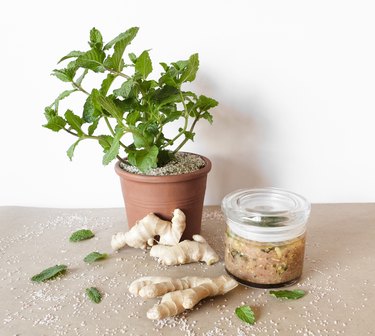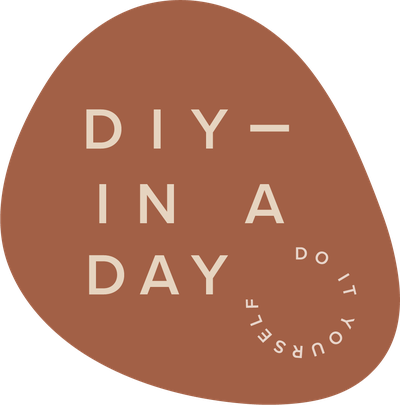 DIY in a Day brings you step-by-step instructions for easy projects that will spruce up your space — within 24 hours (or less!).
If you want to have a spa-like feeling in the comfort of your own bathroom, this DIY aromatic body scrub is one pampering product you should definitely try. Use it in your shower or after a bath — it'll make your skin feel smooth as you reap the stress-reducing benefits of aromatherapy. To make this easy recipe, I chose mint to relax your mind and body, and ginger to invigorate your skin and senses.
During the holiday season, this scrub can make a great homemade gift, so double up the recipe and give it to your family and friends.
Things You'll Need
1 ½ cup coarse pink Himalayan sea salt

2/3 cup fresh ginger, minced

Mint leaves, four sprigs, minced

3 tablespoons raw honey


1/3 cup sweet almond oil (you can also use avocado oil if you prefer)

2 tablespoons vegetable glycerin

Five drops of spearmint essential oil

Chef's knife

Mixing bowl and spoon

Cutting board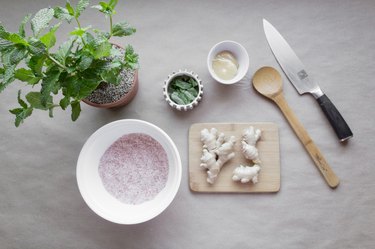 Step One
Place the pink Himalayan sea salt in a mixing bowl.
Using your chef's knife, mince the fresh ginger and mint leaves into fine pieces, and then add to the bowl with the sea salt.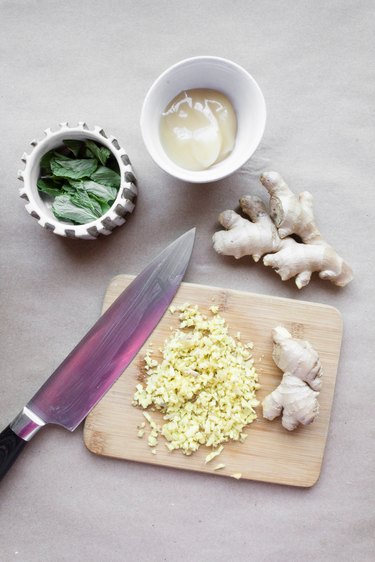 Step Two
Next, add your wet ingredients to the bowl: the raw honey, sweet almond oil, glycerin, and spearmint essential oil. Mix until well incorporated.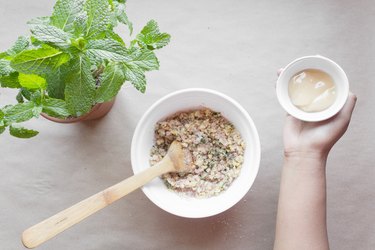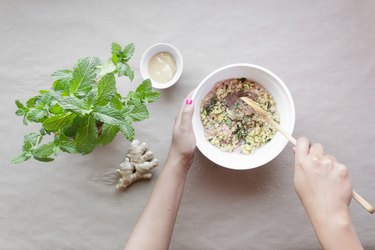 Step Three
Finally, scoop the scrub into a cute jar with a lid. Place a small mint leaf on top of your scrub, and then close the jar. If you're gifting to someone, wrap it up or simply tie a ribbon around it for an extra thoughtful touch.