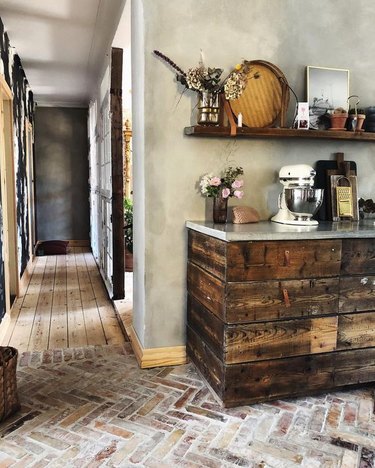 And if all of this isn't enough to sell you on brick kitchen floors, we've rounded up six stunning examples that are sure to seal the deal.
1. Modern Farmhouse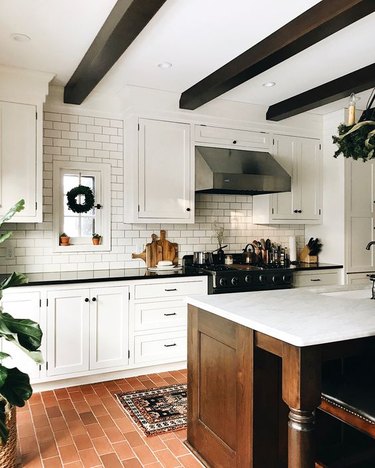 2. Industrial
3. Rustic
We love the timeless allure of this rural design from Oz Architects. The recipe for success? A functional layout, enhanced by enduring materials and farmhouse flourishes, such as the weathered brick kitchen floor.
4. English Country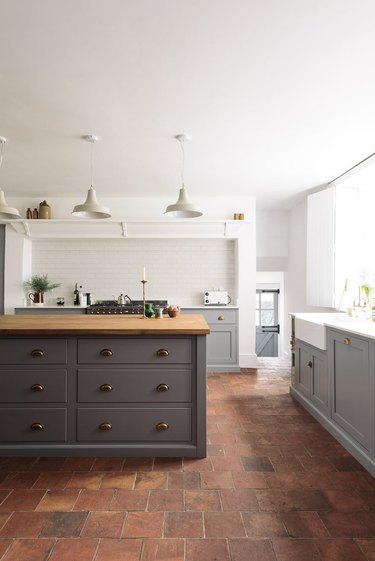 The white window shutters, original mantel above the stove, and the brick kitchen floor exude English country charm. Since the rust-colored material is warm and earthy, it's a great way to balance spaces with a lot of white and a minimalist approach.
5. Timeless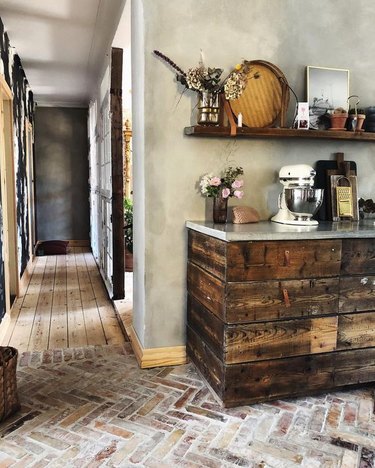 The rich wood finish of the cabinets and the distressed brick kitchen floor, in a herringbone pattern, lend a well-worn allure. But this Copenhagen cook space is far from a relic, as evidenced by new appliances and a fresh layout.
6. Cottage Chic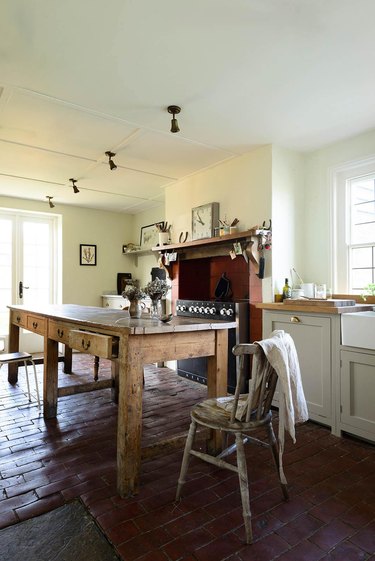 You might think this open-plan kitchen looks like it would be found in some quaint little village, and you'd be right. Nestled in the English countryside of West Sussex, the gently worn brick flooring in this bucolic kitchen coexists with a mix of oak and marble countertops, vintage pieces, and eclectic art. The effect is streamlined yet soulful and inviting.