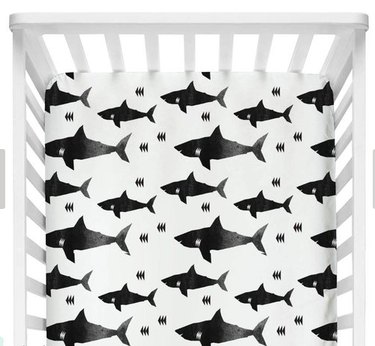 Sharks are deeply misunderstood. Thanks to movies like Jaws and The Shallows, they are the stuff of nightmares — particularly the Great White. But in reality, sharks are a crucial part of a healthy ocean ecosystem. For a child destined to love the sea, a shark-themed nursery is nothing to be afraid of.
A hand-crocheted shark is eating your baby — and you don't mind, because it's almost unbearably cute.
This made-to-order mobile has five different sharks swimming lazily in a gentle breeze, above baby's crib.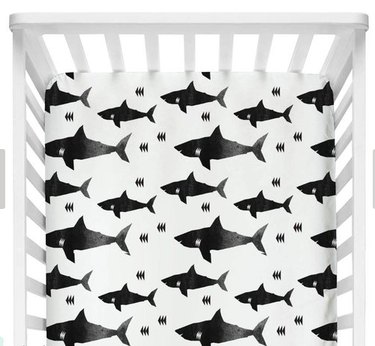 Shark accessories don't have to be blue. This black and white crib sheet coordinates perfectly with polka dots and stripes, and doesn't feel overly nautical.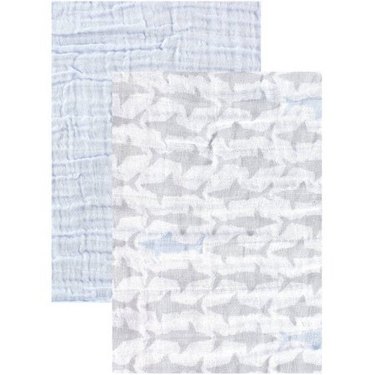 Wrap baby up in this disarmingly sweet shark print swaddle.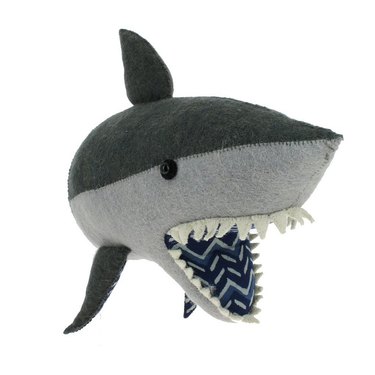 Another accessory with a lot of staying power — this hand-stitched, 100 percent wool felt shark trophy. And bonus: It's Fair Trade-certified.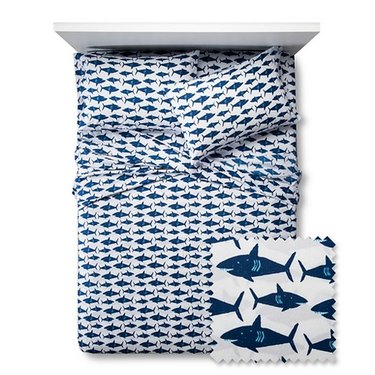 Technically speaking, most sharks are solitary hunters, but that doesn't keep them from cozying up for this sweet print. A perfect next-step for kids who are leaving the crib, and it pairs well with nautical stripes.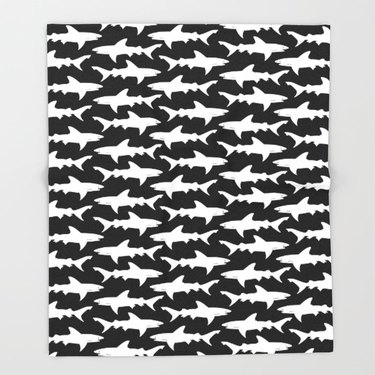 If you stare at this black and white shark print long enough, it feels almost abstract, or like an Ikat fabric. A perfect accessory, the throw features soft white sherpa fleece on the reverse. Available up to 88 inches by 104 inches ($129.99).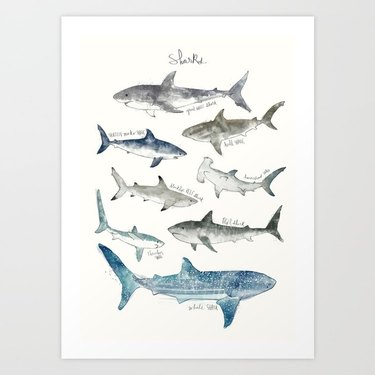 There are more than 440 species of shark in the ocean, and this gallery-quality print features eight of the most recognizable. Available up to 28 inches by 38 inches ($64.99).