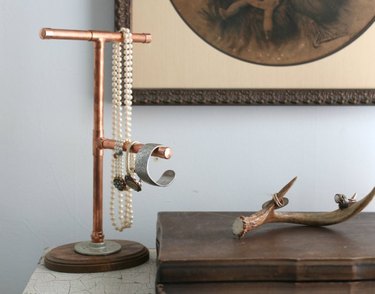 Why would you hide your baubles when they're so beautiful? Don't put them away, put them on display. We think you'll love these practical and eye-pleasing ways to organize your favorite jewels on your bedroom dresser.
1. Poritz & Studio Handmade Wood and Leather Jewelry Box, $230
Keep the lid open on this box and place your favorite rings and pins on top. The wood will be a striking juxtaposition against your jewels.
2. Anthropologie Golden Branch Jewelry Stand, $38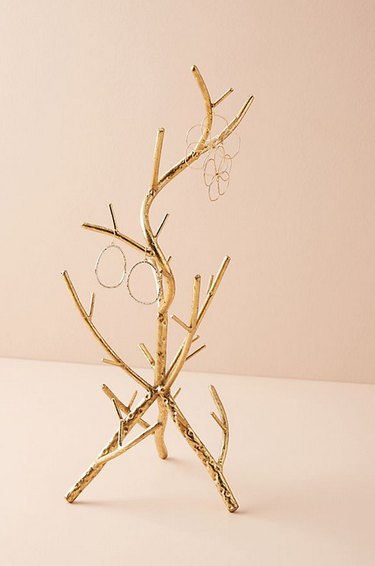 Said with a New York accent: "Gorgeous."
3. DIY Faux Concrete Jewelry Cones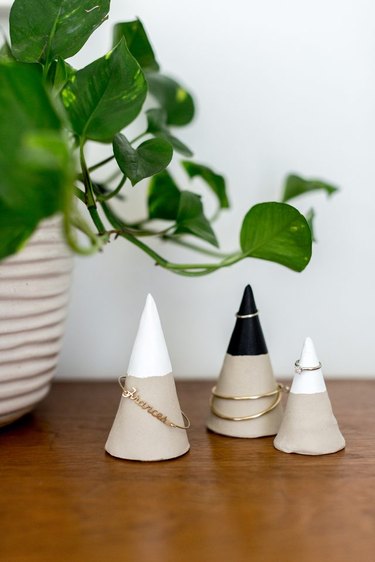 Hunker contributor Carrie Waller from Dream Green DIY made these faux concrete jewelry cones from guess what? Air-dry clay. So clever, and less messy than the real deal.
4. Humble Ceramics Mini Stillness Bowl, $25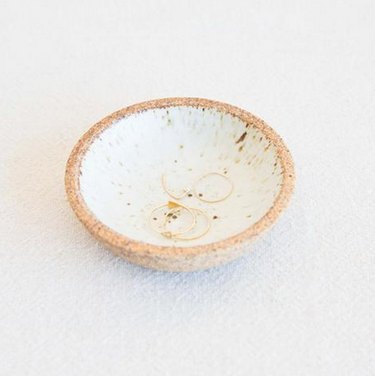 5. West Elm Cactus Marble Ring Dish, $13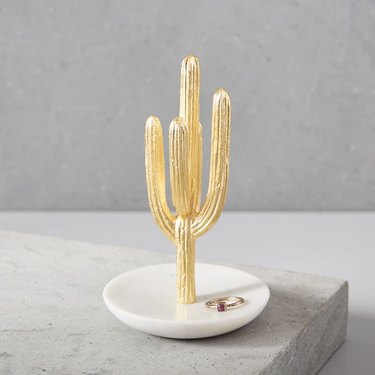 Fact: A cactus is always cute. Go with it.
6. LiquoriceMoonStudios Seascape Watercolor Jewelry Bowl, $26.71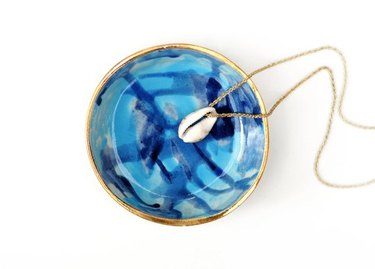 Those colors! Handmade in Australia, the artist only has a couple of these bowls available on Etsy, but has many more options in her collection that are just as adorable.
7. DIY Copper Pipe Jewelry Display Holder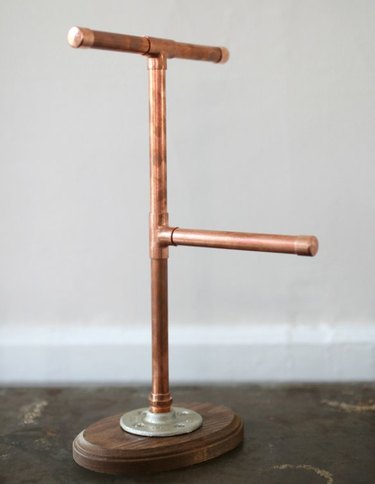 The talented husband and wife duo behind the blog 17 Apart created this jewelry stand made from copper pipes and fittings. We love how they took basic materials and used them to make something unexpected.
8. Pottery Barn Antique Gold Jewelry Box, starting at $79
This glass and brass box adds a dose of loveliness to your dresser. It comes in two different sizes, so you have plenty of storage opportunities. The fact that you could even monogram it is the icing on the cake.
9. Kendra Scott Small T-Bar Jewelry Stand, $80