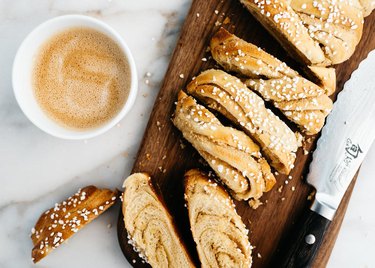 It's no surprise that Scandinavian design is near and dear to so many hearts. Thanks to iconic pieces such as Hans Wegner's Wishbone Chair, Arne Jacobsen's Egg Chair, Greta Grossman's Grasshopper Lamp, and of course, pretty much anything from Ikea, this stunning minimalist aesthetic has become a staple in many households. And what better way to pay homage to your love of Nordic design than to indulge in some traditional cuisine? The things you do for love. Here are nine mouthwatering recipes to help you cook your way to Scandinavian bliss.
1. Danish Aebelskiver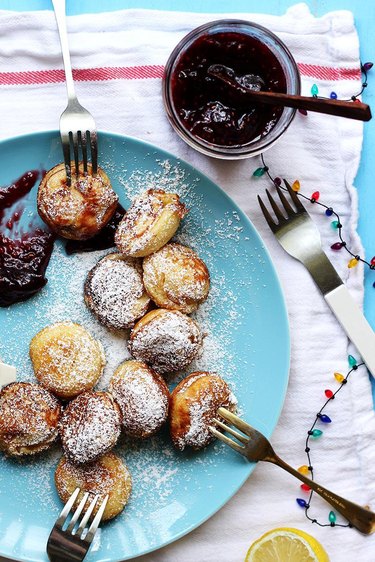 If these round, pillowy delights are wrong, we don't want to be right. Cooked in a special pan, these pancake-style balls can be filled with jam, chocolate sauce, peanut butter — whatever your heart desires. Or, you can enjoy them plain with a drizzle of maple syrup. Whichever route you take, we promise that you'll thoroughly enjoy this Danish classic. Try Sarah's recipe from the food blog The Sugar Hit.
2. Danish Apple Pork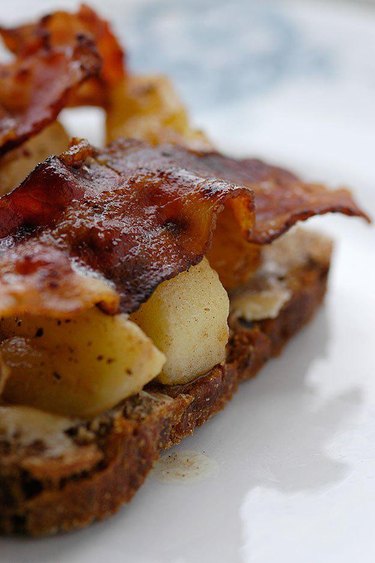 Apparently more than just some bread topped with apples and crisp bacon, Norwegian native Trude, from the blog Nordic Diner, eloquently describes this treat as "a sandwich seasoned with memories." It's a symbol of those special childhood moments — you know, like when you'd wake up to the tantalizing aroma of grandma cooking her "special occasion" breakfast. And while this all sounds very endearing, you pretty much had us at crisp bacon. Check out the recipe here.
3. Norwegian Porridge
If bacon and apples aren't quite your thing, this Norwegian porridge might just do the trick. According to Caroline from the food blog Pickled Plum, porridge is usually served for lunch on Christmas Eve, but we think this yummy-in-my-tummy meal would be ideal pretty much any day of the year. Try out her healthy take on the holiday classic here.
4. Norwegian Fastelavens Boller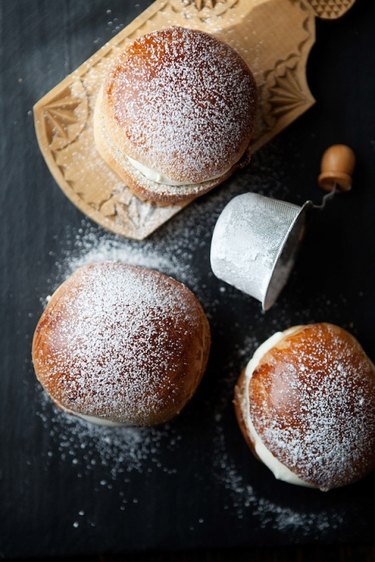 We're going to have to agree with Helen Mirren's character from the movie Calendar Girls: "We're going to need considerably bigger buns!" Also aptly known as Fat Tuesday buns, Norwegian Boller are a rich brioche-style bread layered with a fluffy cloud of whipped cream in the middle, that intermingles with flavors of vanilla, cardamom, and sweet raisin. According to Emily from the blog Five and Spice, "they kind of defy words." And we could not agree more.
5. Swedish Meatballs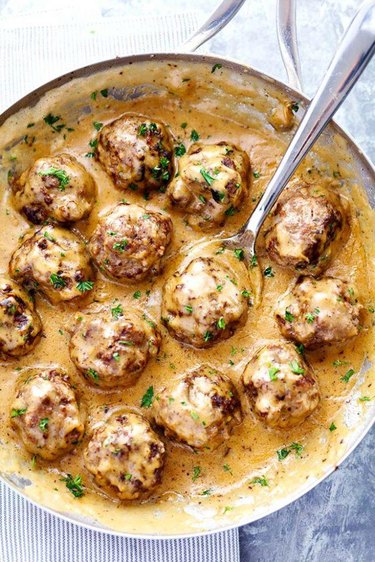 Meatballs smothered in gravy ... can life get any sweeter? These perfectly round bites are a meat-lover's dream. Check out the blog The Recipe Critic to find out what secret ingredient Alyssa uses to get her creamy sauce so rich and savory.
6. Swedish Pancakes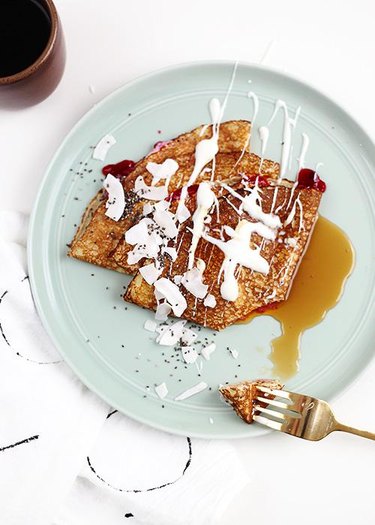 Similar in eggy-texture to a Dutch baby, but a little thicker than a crepe, Swedish pancakes are pretty much the bee's knees. Although they're typically served rolled, Melissa from the blog The Faux Martha likes to live life on the edge. Add a little traditional lingonberry jam, and voilá ... breakfast is served.
7. Danish Smørrebrød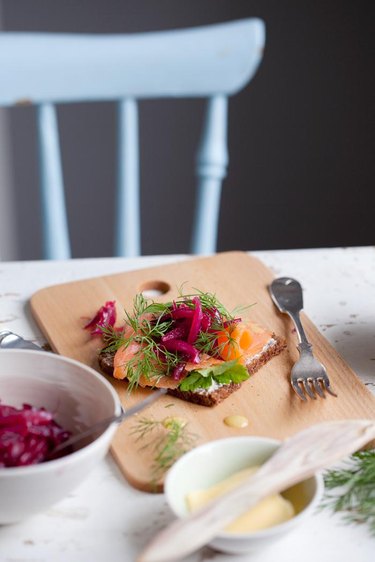 Step aside, avocado toast. There's a new open-face sandwich in town. This traditional Danish dish began as a simple meal that consisted of bread, butter, and meat or fish. Nowadays, you can choose from a whole smorgasbord of delectable toppings to build a droolworthy midday feast. Try this yummy smoked salmon on rye version from blogger Sonja of Dagmar's Kitchen. Is it lunchtime yet?
8. Swedish Chocolate Cake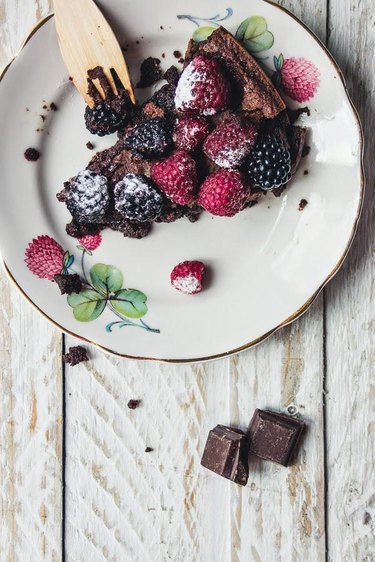 Chocolate lovers rejoice! We have one word for you: Kladdkaka. No, that wasn't a sneeze, it's Swedish for "sticky cake" or "sticky chocolate cake." Think brownies, only with more sugar — diet be damned. This ooey, gooey goodness will definitely satisfy your sweet tooth. So hop on over to This Is a Sweet Blog to try out Maryna's heavenly recipe.
9. Swedish Almond Bread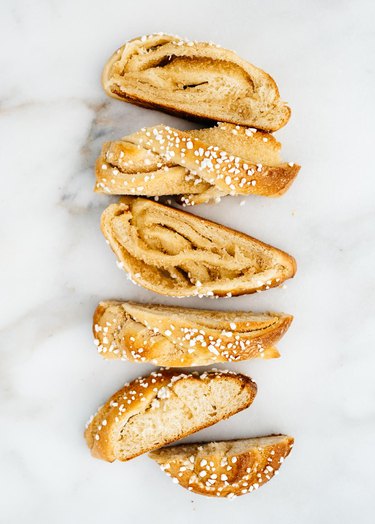 Similar to cinnamon rolls, this bread is the perfect snack for your afternoon fika (that's Swedish for coffee break). Filled with an almond paste, a hint of cinnamon spice, and topped with Swedish pearl sugar, this golden loaf is an absolute treat that will make a lovely pair with your next latte. Head on over to the blog Fix Feast Flair to try out Alana's oh-so-carb-overload-worthy recipe.