Most people believe sand is sand, because they aren't worried about the tiny details that differentiate types of sand. Silica sand is a more commonly heard description of sand than is washed sand. That's because silica sand is one of the most abundant sands in the world, whereas sand that is washed, or washed sand, refers to a level to which sand is processed.
Silica Sand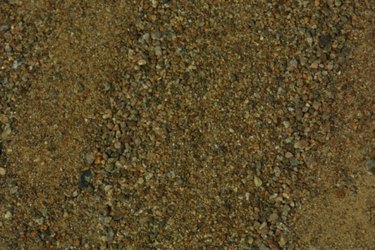 Silicon dioxide is a chemical compound that is also known as silica. Silica sand is a type of sand that mostly consists of tiny granules of quartz. Quartz itself comes in many varieties, according to its color and microstructure. Silica sand also consists of other fine particles of rock and mineral. Granules of silica sand range in diameter from 1/16 mm to 2 mm, which is approximately 2/1000 of an inch to 8/100 of an inch.
Washed Sand
All sorts of sands are mined throughout the world, including the very abundant silica sand. Once the sand is mined it is often washed with water to remove salt, silt, clay, dust and powder. Sand also is often separated and classified according to size as it gets washed. Washed sand comes in coarse, medium, fine and ultra fine granule sizes, of which each size classification requires sand granules that are within a specific diameter range. Whatever the size, washed sand isn't necessarily silica sand, and silica sand isn't necessarily washed.
Silica Sand Uses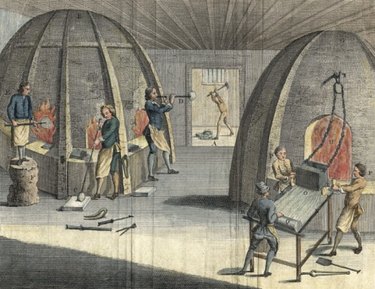 Silica sand is used for many different things, such as sand blasting, glass manufacturing, water filtering, concrete and mortar mixing, landscaping and pool installation, as a spread on top of slick roads, as backfill for electrical lines and pipes, in septic tanks, as part of a loam mix, as well as many other applications.
Washed Sand Uses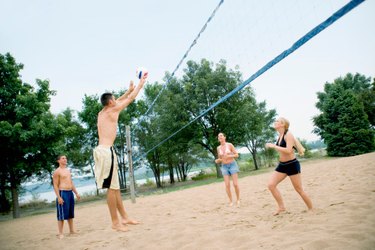 Washed sand has a number of very specific applications, including as a mortar mix for bricks and stonework, for man-made beaches or improvement of already existing beaches, for volleyball courts, as well as many of the same uses as silica sand, such as landscaping and pool installation, as a spread on ice or snow-covered roads, concrete and mortar mixing, among other uses.
---
Educated at the University of New Orleans, Troy Pankey started writing many years ago. His written material is quite varied, and includes, advertising copy, product reviews, restaurant menus, musician and business owner profiles and interviews, among many other writing forms. He currently lives near New York City, where he pursues freelance writing opportunities both in traditional print and on the Web.