Things You'll Need
WD-40

Dry cloths

Scrub brush

Dishwashing liquid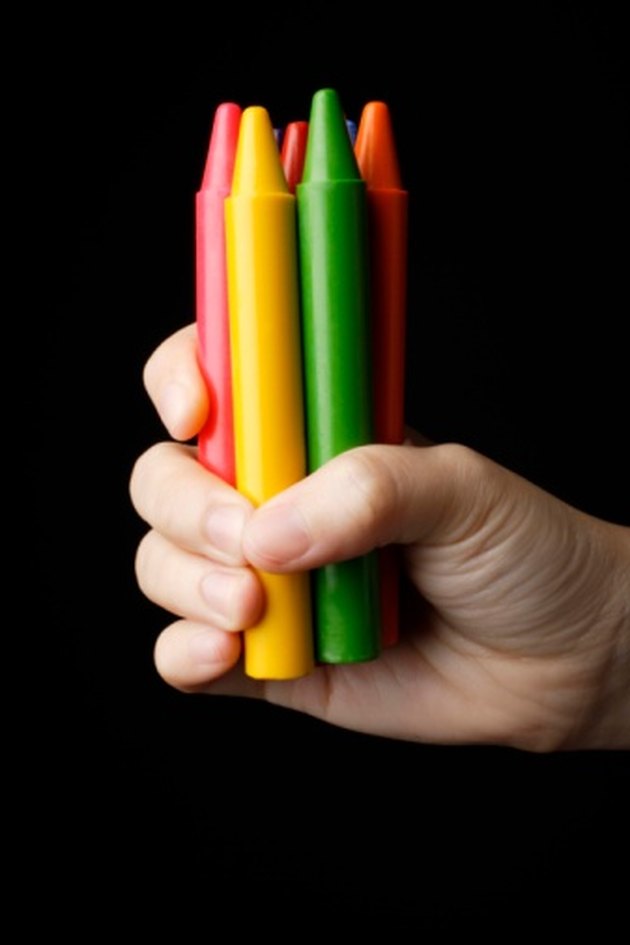 If your child's latest crayon masterpiece appeared on your bathroom tiles, you need to clean the color off the grout. It's not difficult but it may take a bit of scrubbing to remove the waxy color from the surface and cracks of your tile. Try and remove the crayon stains as soon as possible for best results, and direct your child's attention to some paper instead of the bathroom or kitchen floor.
Step 1
Spray the WD-40 on the crayon stains on your tile and grout. Rub the stains using a dry cloth and use the brush to scrub the crayon particles out of the grout for easier removal.
Step 2
Repeat the process until the crayon stains are gone.
Step 3
Squirt a little dishwashing liquid on the stains and rub it in with the cloth to remove the WD-40 residue.
Step 4
Rinse the tile with cold water and rub it until it is dry with a separate cloth.
---
Christi Aldridge has been writing professionally since 2009. She graduated from Texas Christian University, where she was a featured contributor for several campus publications and won an award for best columnist.