When faced with a small space or a limited number of ways to arrange your furniture, you may find your couch resting over a heating, ventilation and air conditioning -- or HVAC -- vent. This blocks hot or cool air and may even damage your couch. Thankfully, you can re-direct the air, making the room more comfortable and extending the life of your sofa.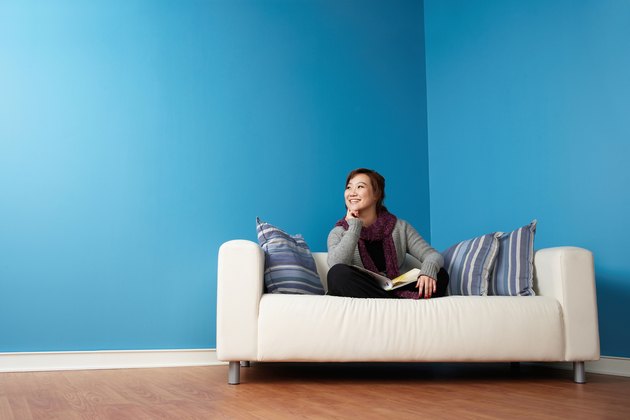 credit:
Photos.com/Photos.com/Getty Images
Step 1
Move the couch away from the HVAC vent. Enlist a partner to help you lift the couch to avoid damage to scratch-prone floors.
Step 2
Fit the lip of the vent extender securely over the HVAC vent. This typically requires pulling the vent out of the floor, inserting the vent frame into the extender's lip and reinserting the vent. If the extender is adjustable, extend its bottom end -- the channel through which the air will flow -- by pulling it out, accordion style, until it nearly clears the depth of your couch. If you're unsure of the clearance, measure your couch's depth and adjust the extender as necessary. If using a vent cover, place the vent cover completely over the surface of the vent, with the magnetic side facing down. Smooth the cover with your hand and straighten it as necessary.
Step 3
Place your couch back over the vent, lifting rather than pushing to avoid disturbing the newly-installed extender or cover.