Hidden brackets provide a way to hang Levolor miniblinds without having unsightly blind hardware showing. Before hidden brackets, homeowners normally placed a curtain or valance over blind headrails, if they chose to hide the intrusive hardware. Today, Levolor miniblinds have slim, sleek headrails that serve as a focal point. Hidden brackets fit inside the headrail of the miniblind making it invisible to the eye. Removal of a Levolor miniblind with hidden brackets is reasonably easy and can be done in a matter of minutes when replacing your miniblinds.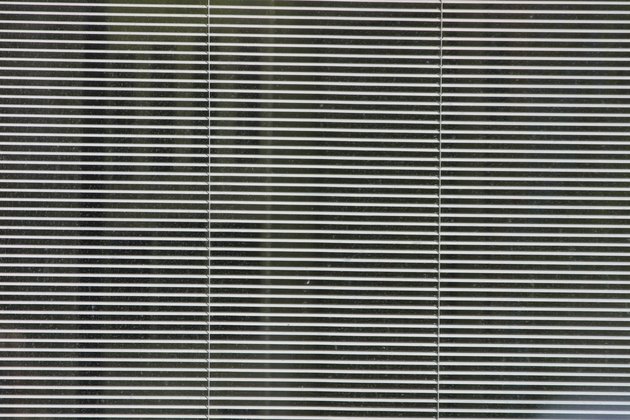 Step 1
Pull the slats and bottom rail of the blind all the way up to the headrail using the blind's pull cord. Secure the slats and bottom rail into place, which will make the blind easier to remove from the brackets.
Step 2
Grasp the miniblind by placing one hand on each side of the blind. You may need to ask for assistance if the blind is more than 30 inches wide, so that the blind is lifted evenly and does not become hung up from lifting one end unequally. Ensure that you grip the headrail across the front and top with your palm and fingers, allowing your thumb to rest underneath the bottom rail of the blind.
Step 3
Pull the bottom of the Levolor miniblind up toward ceiling by applying pressure on the top and back of the blind with your fingers and palm and on the bottom of the blind with your thumbs. The pulling motion will release the bracket from the front of the headrail and allow you to remove the blind from the bracket by continuing to push upward.
Step 4
Unscrew the screws from the hidden brackets with a manual Phillips head screwdriver or cordless screwdriver with a Phillips head bit.