Some packages of new bedsheets indicate that you should wash the sheets before putting them on the bed; others may not. But with any new sheets, washing them before use is a good idea to remove the chemical treatments placed on the fabric during manufacture.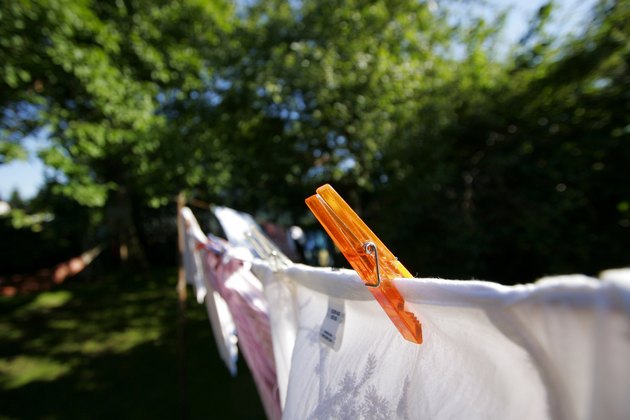 credit:
sodapix sodapix/F1online/Getty Images
Bedsheets fresh out of the package may appear crisp, clean and neatly folded, thanks to sizing used on the fabric. Sizing's main purpose is create that crisp, smooth appearance, which makes sheets more attractive in the packaging than if they were bagged in a wrinkled, jumbled mess. Sizing may contain chemicals you do not want near your body, such as butane, propane and formaldehyde. Wash the sheets at least once -- even several times -- to remove chemical residue. Bypass fabric softeners and dryer sheets, which add residues of their own to the sheets.