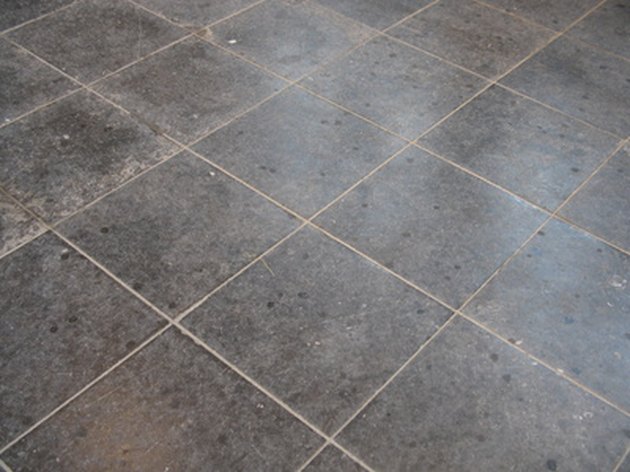 Without Sealer
Once the tile has been laid, it is only necessary to wait until the adhesive and grout has dried, or cured, before use. This takes between three days and one week, depending on the company of adhesive and grout used. During this time, you must daily mop the floor with clean water, as this will help with grout to cure faster.
With Sealer
To give the floor extra protection, you may desire to add a sealant to the tile floor. This is an additional step, and therefore requires a longer waiting time before use. If you choose to use sealant, you may have to wait for it to dry in addition to curing time, depending on the manufacturer's instructions for the sealant used.
Bottom Line
The time required to wait before walking on a newly tiled floor varies depending on the adhesive and grout brands chosen, and if a sealant is used. Generally at least three days from the time the tile is laid should be allowed before using the floor.
---
Karina Thompson began her professional involvement with writing in 2000 as a tutor at a local university. There she aided in the composition, revision, and completion of assignments on various topics for multiple audiences. Thompson used her Bachelor of Arts in English from Shepherd University becoming a high school English teacher where she instructed others in the creative world of writing.