Also known as manufactured homes, mobile homes are required to comply with the rules laid down by the U.S. Department of Housing and Urban Development. One of these rules is the requirement to install only HUD-approved water heaters to avoid potential fire risks. Water heaters not approved by HUD may create a problem if you sell the home and an inspector notices, or if you have a fire and your insurance company investigates.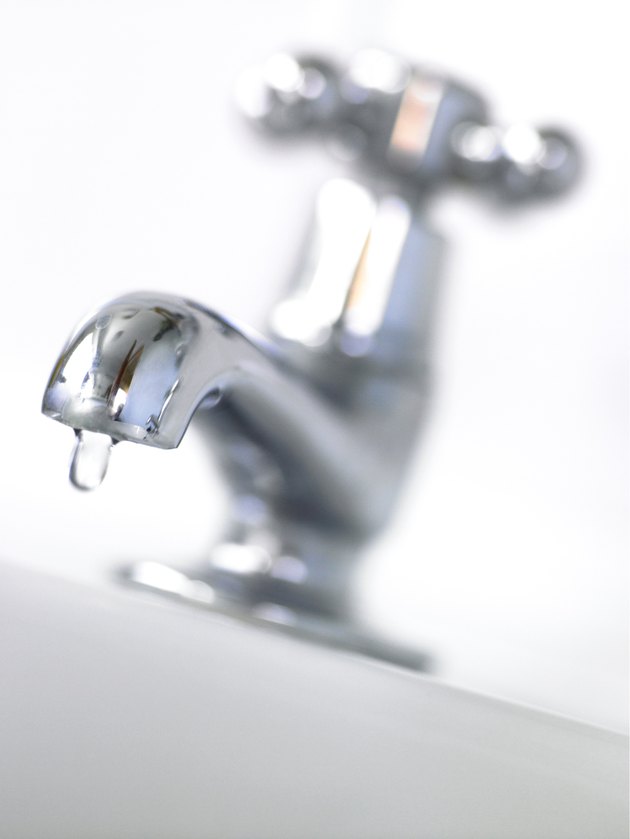 credit:
BananaStock/BananaStock/Getty Images
Manufactured Home Standards
HUD's Model Manufactured Home Installation Standards provides instructions for manufacturers and installers to ensure the home remains in compliance with the Manufactured Home Construction and Safety Standards. Individual state standards are required to comply or exceed those laid down by HUD.
All homes must have water heaters with a non-adjustable temperature and a pressure-relief valve, according to HUD's Homeowners' Center. The water heater installed must comply with the local building codes of the state in which it is located and must be owned by the homeowner, as rental water heaters are not accepted. Standard water heaters are generally not HUD-approved because of the square intake vent at the base, which is not completely sealed.
Most tankless electric water heaters and certain brands of gas heaters are HUD-approved for installation in manufactured homes. The safety standards state that the water heater may be installed in any room, "including closets, alcoves, utility rooms, and storage rooms," provided that the walls and ceilings are made from gypsum board of 5/16 inches or thicker and that the closet has a direct vent to the outside. Alternatively, the heater can be mounted in any unenclosed location without requiring special fire safety measures. Electric water heaters require a dedicated circuit.
Alternative Construction Approvals
Manufactured homes are subject to HUD's Alternative Construction approval process, which permits homeowners to apply for special approval for circumstances when homes don't conform to the safety standards at the time of shipment. In some cases, HUD approves the use of non-standard, tankless gas water heaters. Shipment without an installed water heater is also listed as a typical situation that would require an alternative construction approval.
Certain brands of tankless water heaters are approved for sale to manufactured homeowners. For example, Hubbell sells approved tankless electric water heaters, as do Wawiela, SETS and Seisco. Bosch water heaters are not HUD-approved.
In 2005, HUD drafted a set of amendments to the energy standards for manufactured housing. As of 2011, these amendments have not yet been implemented, but one of the recommendations was to enforce the use of Energy Star appliances in mobile homes.