Tip
Be careful when lifting furniture because it can be heavy.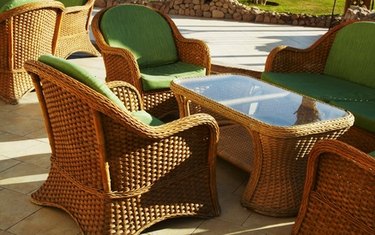 Boston residents enjoy free municipal pickup of most furniture, which is fortunate during graduation time in a city with so many college students. If you have furniture you don't need, most of it can go straight to the curb. But disposal may not be your best option, and in some cases it's against city regulation. Make sure you're responsibly disposing of all your furniture, whether it's in advance of a move or after you've purchased new pieces.
Step 1
Donate furniture in good condition to thrift stores or nonprofits so that someone in need can use it. The City of Cambridge across the Charles River from Boston recommends donating to Boston nonprofit Aid to Incarcerated Mothers, Boston area Big Brothers Big Sisters of Massachusetts Bay or your local Salvation Army. The Salvation Army in Boston's suburb of Saugus does large-item pickups; call 781-231-0803 to schedule a pickup.
Step 2
Place furniture you don't want to donate out on the curb on trash day, which varies by Boston neighborhood. Do not bag furniture; just place it on the curb. The City of Boston accepts most furniture, including mattresses, carpet, chairs and other furniture.
Step 3
Call the City of Boston Department of Public Works at 617-635-4500 if you need to dispose of televisions, dehumidifiers, computer monitors, air conditioners or refrigerators. These items cannot be disposed of with normal trash and furniture since they contain hazardous materials. Place them at the curb only after you've made an appointment for a pickup, and follow the instructions given when you made the appointment.
---
A successful website writer since 1998, Elton Dunn has demonstrated experience with technology, information retrieval, usability and user experience, social media, cloud computing, and small business needs. Dunn holds a degree from UCSF and formerly worked as professional chef. Dunn has ghostwritten thousands of blog posts, newsletter articles, website copy, press releases and product descriptions. He specializes in developing informational articles on topics including food, nutrition, fitness, health and pets.