The Simmons Bedding Company is the manufacturer of a line of convertible cribs called the Crib 'N' More collection. These cribs can be converted from a crib, to a toddler bed, to a daybed, and eventually to a full-size bed. Some of the conversion parts are sold separately, however, the daybed conversion kit is included with the original crib purchase.
Starting with the Assembled Crib: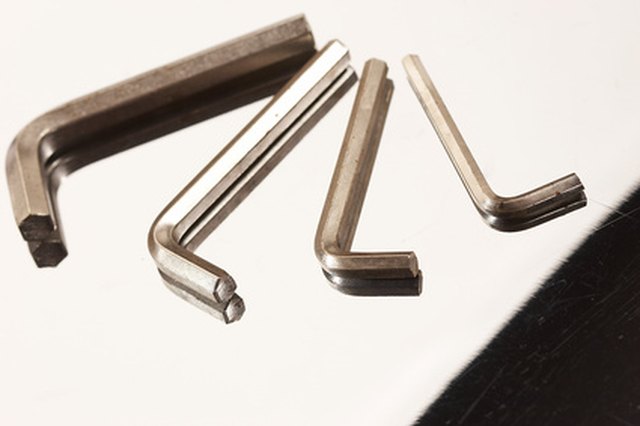 Using the hex wrench, remove the foot end piece which is currently in the front of the crib by removing the four bolts that are connected to the left and right posts. You will not reuse these bolts in a later step, so you can store them with the foot end piece.
Step 2
Remove the mattress support assembly from the left and right posts by removing the four button head bolts that are currently connected on each corner to the left and right posts. Set the bolts aside as you will use them to reattach the mattress support in a later step.
Step 3
Use a hammer to tap the gate pins into each end of the day bed rail. Be sure to only insert the gate pins half way so that the other half can fit into the posts. Attach the day bed rail to the left and right posts by sliding in the other half of the gate pins into each side post. Use the hex wrench to tighten the 2 M6 X 80 mm bolts by turning them clockwise.
Step 4
Reattach the mattress support assembly to the lowest mattress position possible using the same bolts that previously held the support. Turn hex wrench clockwise tighten the bolts.
Step 5
Make sure that all of your bolts are properly tightened by turning the bolts clockwise until tight then loosening the bolt 1/2 to 3/4 turn. You can use the same mattress in the day bed option as you used in the crib as long as it has a minimum dimension of 51 5/8 inches long and 27 1/4 inches wide with a thickness of at least 4 inches.