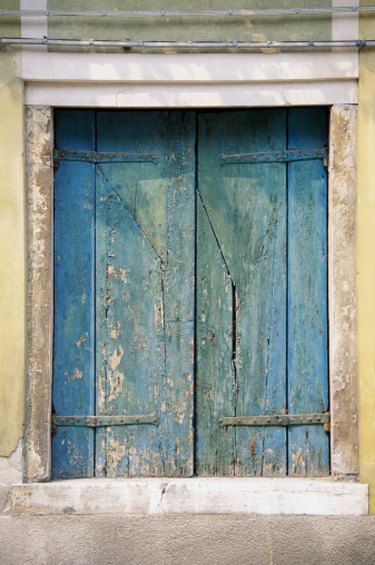 Wood putty is used to fill holes and cracks in wooden structures. It can also be used to cover nail and screw heads to give wood a smooth, unbroken appearance. There are two types of wood putty: oil and water based. Each type will dry out and become unusable if left out in the air. Water-based wood putty will dry out much quicker than oil based. Putty may seem wasted once it dries. But many putties can be reconstituted so you can continue to use them and eliminate waste.
Step 1
Place the dried putty into a mortar. Remove any debris from the putty.
Step 2
Hold the handle end of a pestle. Crush the wood putty into a fine powder with the head of the pestle.
Step 3
Add a few drop of water to the ground powder. Mix the water and putty with the same crushing movement of the pestle.
Step 4
Continue adding water and crushing it into the putty. Repeat the process a few drops at a time until the putty reaches its original consistency.