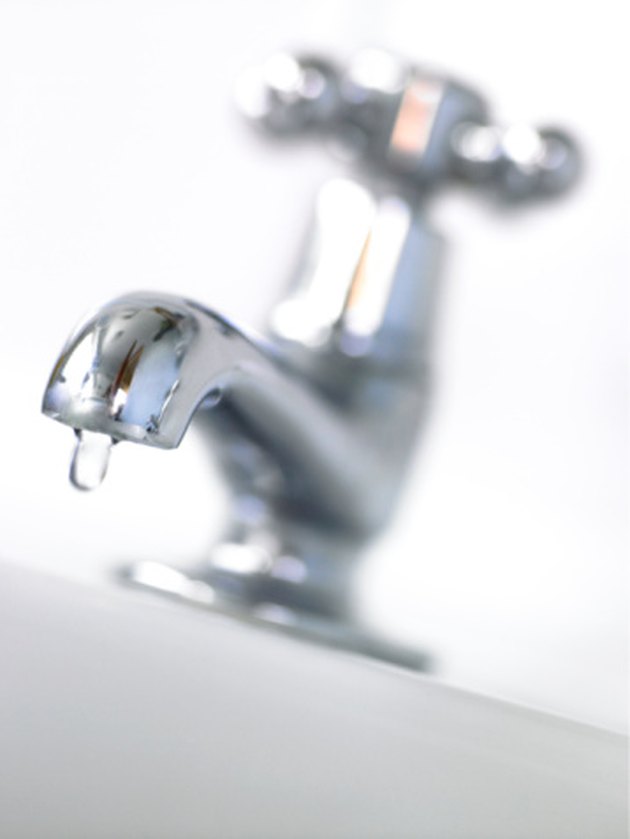 Remodeling an existing bathroom or kitchen, or building a new one, requires making many design decisions which will impact the final look and feel of your new space. If you're trying to decide between brushed nickel and chrome finishes for your faucets and fixtures, knowing a few factors about each might make your decision easier.
Look
Polished chrome features a shiny, mirrored look which works will in very modern spaces. Brushed nickel offers a softer, less harsh look that works well in more transitional or traditional spaces. Because nickel has been used to make faucets since the 1800s, it helps make your traditional bathroom or kitchen feel more historically accurate.
Maintenance
Many people prefer brushed nickel over chrome for its ability to hide fingerprints and water spots. Any fixture with a matte finish will hide dirt and imperfections better than a shiny fixture. With chrome, you may find yourself polishing fingerprints regularly to maintain a clean appearance. However, both finishes are durable and will last many years.
Cost
Brushed nickel usually comes at a higher price than chrome. In July 2011, one large home improvement store chain offered chrome bathroom faucets starting at $20 and brushed nickel starting at $32. The higher-end nickel faucets ran as high as $1,300, or just $800 for the most expensive chrome bathroom faucets.
Other Considerations
If you're replacing only a faucet, aim to match the finishes of other fixtures already in the space. However, don't be afraid to mix finishes if necessary. A chrome faucet can work in a room with primarily nickel finishes and vice versa. If your room has two faucets, however, both faucets should feature the same finish.
---
In addition to her online writing work, Kelly Marzka writes press releases, newsletters and corporate communications for a Fortune 500 company. Her writing has appeared in major newspapers across the world. Marzka holds a bachelor's degree in public relations from the University of Georgia's Grady College of Journalism.