Having an ant infestation in your home can be frustrating and downright disgusting. Ants can contaminate food and increase their numbers daily. While a variety of bug and pest control products exists, many homeowners, particularly those with children, don't want to bring chemicals into their homes if they don't have to. Luckily you can use non-toxic substances such as baby powder to control and kill ants.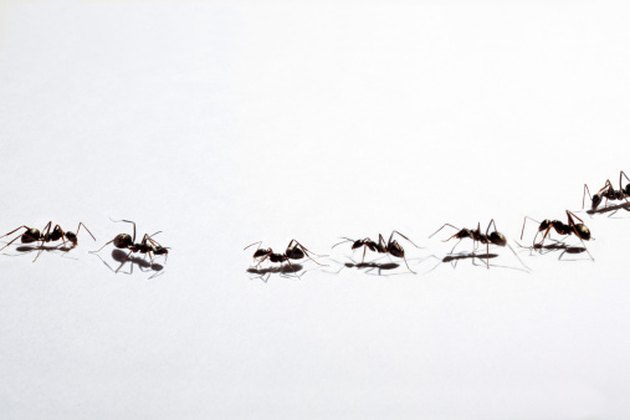 Step 1
Follow lines of ants to find where they are entering your home.
Step 2
Sprinkle a generous dose of baby powder in the areas of your house that the ants have been using to enter.
Step 3
Sprinkle baby powder directly on ants that you see in your home. According to Dan Stein in "Dan's Practical Guide to Least Toxic Home Pest Control," ants breathe through their skin and the baby powder clogs it up. This is a faster method of killing the ants.