The black rings on your stovetop, or the electric coils, can seem daunting, especially when they are covered with layers of spilled food. Over time, food can crust onto the coils and stick, especially if you use the stovetop again without cleaning it. You can easily clean the coils on your stove using objects in your home.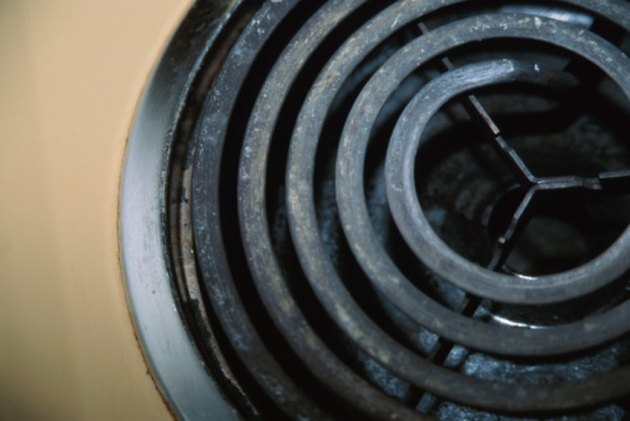 Step 1
Spray a small amount of kitchen or all-purpose cleaner directly onto the black rings, or coils. Allow it to sit on the coils for up to a minute.
Step 2
Dampen the sponge, making sure that it is wet but not dripping.
Step 3
Wipe the coils down with the sponge, removing as much as dirt and food particles as possible.
Step 4
Make a paste of baking soda and water, with a consistency of two parts baking soda to one part water.
Step 5
Put the paste directly onto the food spills on the coils. Allow the paste to sit up to 20 minutes on the coils.
Step 6
Wipe the baking soda paste off the black rings with the sponge. Allow it to dry before using the stove.