Guardian Service Ware, thick aluminum cookware, was first introduced in the 1930s, flourished in the 1940s, and was discontinued in the mid-1950s. First touted as "waterless" cookware, the earliest pots and pans had aluminum lids which were later replaced with glass covers, but the design and utility of the cookware is still highly valued by both cooks and collectors. It is as usable today as it was 60 or 70 years ago, and while it is nearly indestructible, it deserves to be kept clean and polished.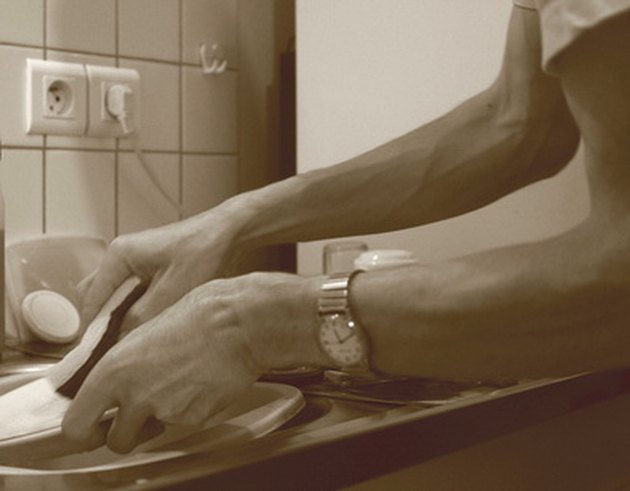 Step 1
Scrub the inside and outside of a Guardian Service pan with a soapy steel wool pad promptly after each use. Although these aluminum cooking utensils tend to discolor after use, light rubbing usually will remove any darkening from the smooth inside surface. The pebbly outer surface of Guardian Service utensils may require extra attention to burned-on or baked-on spills.
Step 2
Simmer an acid solution in a Guardian Service pot after an alkaline food or boiling water has discolored it. Prepare a solution of 2 to 3 tsp. of citrus juice, pineapple juice, white vinegar or cream of tarter to each quart of water. Fill the utensil to a line above the stain and simmer for 15 or more minutes or until the discoloration can be polished off with a steel wool pad.
Step 3
Clean your Guardian Ware with specialty Guardian Ware cleaning products or product kits, which can be purchased from some online merchants, online auctions, or antique stores. These products are specifically designed to clean Guardian cookware and while not necessary are worth trying.