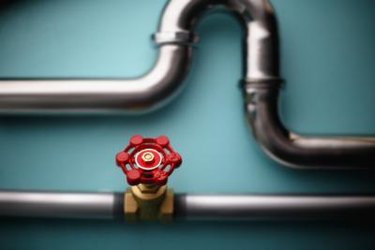 Whistling pipes can be more than just an annoyance, they can also be an indicator of a bad valve somewhere in your plumbing or an impediment inside one of your pipes. The whistling sound you hear, could be caused by water passing through a deteriorating valve or over a mineral build up in your pipes. However, fixing a whistling pipe is just about as simple as finding the source of the whistle.
Step 1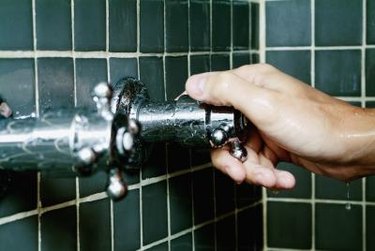 Locate the source of the whistling sound. Turn on water faucets, one by one, to try to reproduce the whistle.
Step 2
Narrow the source down even more, if the whistling sound is coming from a particular faucet. Listen closely to determine if the whistle is coming from the faucet valve, or the valve beneath. Once you've isolated the source, remove the washer, valve and valve seats. Rinse any grime built up on the components, and replace any corroded parts.
Step 3
Check the pressure reducing valve, your house's main water valve, if the whistle can't be isolated to a single faucet. Try turning down the pressure on the valve to see if the whistling is due to the pressure being too high. If the whistling is still present, try turning the valve up slightly higher than its previous setting--the increased pressure could wash away any build ups in the pipes. Also, check the pressure reducing valve and its washer for grime or deterioration--clean away any grime and replace any damaged parts.
Step 4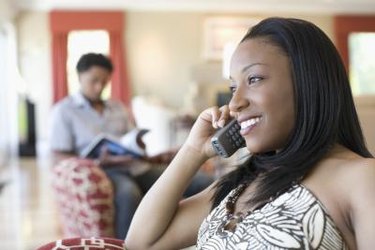 Call your water company to setup an appointment with a technician if the whistling is still present. The presence of the whistle, after troubleshooting all of the water valves in your house, means there's a good chance that the water meter is the cause of the whistle.
Warning
If you attempt to troubleshoot the water meter, contact your water company beforehand to get approval.
---
Quinten Plummer began writing professionally in 2008. He has more than six years in the technology field including five years in retail electronics and a year in technical support. Plummer gained his experience in music by producing for various hip-hop acts and as lead guitarist for a band. He now works as a reporter for a daily newspaper.