Things You'll Need
Rag

Straight-edge razor

Adhesive remover

Dry rag or nonabrasive scrubber

White distilled vinegar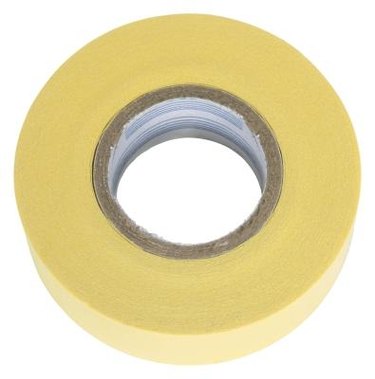 A freshly applied piece of new masking tape is fairly easy to remove from glass. Yet, once it sits for an extended amount of time, the paper portion of the tape dries and becomes brittle, while the glue from the tape affixes itself stubbornly to the glass. Sometimes the paper portion of the masking tape pops off with age, leaving behind the sticky residue. Other times, the paper portion firmly embeds in the adhesive, making removal more of a challenge.
Step 1
Pull off the outer portion of the tape.
Step 2
Moisten the remaining masking tape with hot water to make it more pliable.
Step 3
Using a straight razor blade, scrape off the paper portion of the moistened tape. Handle the blade carefully, moving it almost parallel with the glass, between the glass and tape, to avoid scratching the glass.
Step 4
Apply an adhesive remover to the tape residue. Adhesive removers include such products as Goo Gone, Un-Du, De-Solv-It, and WD-40.
Step 5
Scrub the area with a nonabrasive scrubber or dry rag to remove the adhesive.
Step 6
Pour white distilled vinegar on a wet rag, and clean the area to remove the residue from the adhesive remover.
---
Ann Johnson has been a freelance writer since 1995. She previously served as the editor of a community magazine in Southern California and was also an active real-estate agent, specializing in commercial and residential properties. She has a Bachelor of Arts in communications from California State University, Fullerton.