Made to look just like real wicker, resin wicker is completely weatherproof and offers attractive style and durability for half the price of wicker, making it ideal outdoor furniture. Resin chairs provide strength from the aluminum or steel frames most braid around. When resin chairs need repairing, most choose to throw them away and replace the chairs with new ones rather than try to fix it. An alternative to tossing these chairs only requires buying a tube of paintable epoxy resin from a hardware stores. This type of epoxy is sold as a two component kit of resin and a hardener, or in one tube so mixing becomes unnecessary.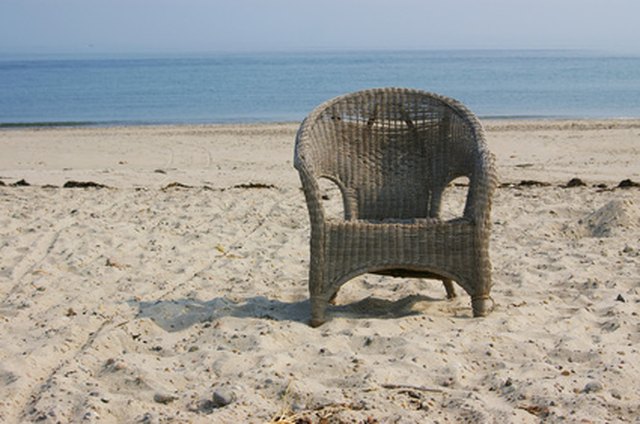 Step 1
Place a drop cloth underneath and around your resin wicker chair to protect the floor or ground. Make certain you have enough ventilation in the room or work outside. Clean your resin wicker chair with an all-purpose cleaning spray, focusing on the area needing repair.
Step 2
Squeeze out and apply the epoxy to the seam, broken section or crack in the chair.
Step 3
Work the epoxy into the seam or crack using a flat scraper. As you work with the epoxy, make certain you make a smooth surface. Remove excess epoxy with the scraper.
Step 4
Create a wicker-like texture onto the smooth epoxy surface you made by adding an additional amount of epoxy to it. Add only a small amount. Using a pointed tool like an awl, apply the extra epoxy to make it appear like the rest of the wicker chair as much as possible and let it dry.
Step 5
Spray paint the repaired area using paint matching your resin wicker chair.