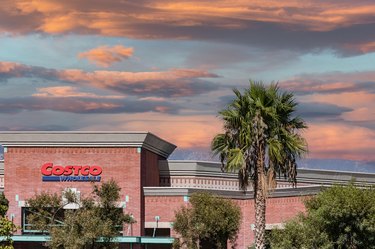 Calling all Bonne Maman lovers! The cult-favorite fruit spread has landed on Costco shelves, just in time for the spring season. What's more, the product is available as a variety pack, so you can enjoy multiple flavors at once.
Per Costco shoppers on Reddit, the Bonne Maman Fruit Spread Trio includes 11.8-ounce jars of strawberry, apricot, and cherry jam. The set costs $14.99, but as always, the exact price might vary by location.
Unsurprisingly, people were very excited about the variety pack. "These are SO good," said one person. "Delightful! I will be picking this up next time I'm at Costco and what the hey, maybe a whole pack of croissants at the bakery counter to compliment them," commented another person. (We're drooling at the thought of this combo.)
BTW, if you're new to Bonne Maman, you might be wondering why it's so beloved. For starters, the jam is considered to be a high-quality product, as it's made in an area of France known for its top-notch fruit.
Plus, compared to other jams on the market, Bonne Maman's creations are made with "more fruit, less sugar" — a slogan that happens to be printed right on the jars.
In other words, Bonne Maman fruit spreads have a reputation for being downright delicious.
To see if the Bonne Maman variety pack is available at your warehouse, call Costco to confirm. The item number for the set is 1720752.
Where else can you buy Bonne Maman jams?
If you'd rather buy just one flavor of Bonne Maman, visit your go-to supermarket. It's available at a variety of retailers throughout the country.
Alternatively, if you're not ready to commit to three big jars, you can buy mini sample versions. For example, World Market is offering a 5-pack of Bonne Maman mini jars for just $8.99.