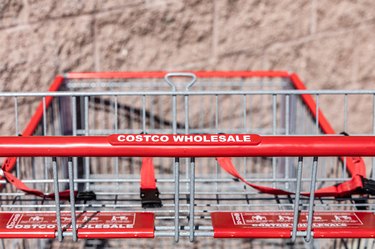 We are ‌so‌ ready for summer, and apparently, so is Costco. According to Reddit users, the warehouse is currently offering boxes of Melona frozen dessert bars, a popular Korean treat.
If you're unfamiliar with Melona, it's a line of melon-flavored ice cream bars produced by Binggrae. The bars have a rectangular shape, unlike the typical rounded varieties commonly seen in the U.S.
The story behind Melona bars is also pretty cool. Per the Melona website, the first bar launched in 1992 and featured a honeydew flavor. At the time, the melon was rare in Korea, so many people in the country had never tried it. The bar, as you can imagine, was a hit.
By 1995, Melona arrived in the U.S., where it's produced in Washington State. Today, the brand offers the bars in five flavors: honeydew, coconut, banana, mango, and strawberries. Yum.
Typically, you can find Melona bars at Korean supermarkets, including Hmart. But if you have a Costco membership, you'll now be able to pick up a box (or three) at the warehouse as well.
"This was the first time I'd seen these in the U.S. and [I] immediately snatched them up," said one person on Reddit. "So jealous! I can't wait for my store to have these again," commented another shopper.
"It's a Korean brand I've trusted for decades. the honeydew one is their classic Melona [flavor] and [is] so, so good," shared one user.
At Costco, each 24-count box contains three flavors: melon, coconut, and mango. You can check if the product is in stock by calling your local Costco; its item number is 1239150.
Where else can you buy Melona frozen dessert bars?
In addition to Hmart and Costco, the treat may be available at independent Korean and Asian retailers. You can find local retailers that sell the product by using Melona's "Where to Buy" tool.