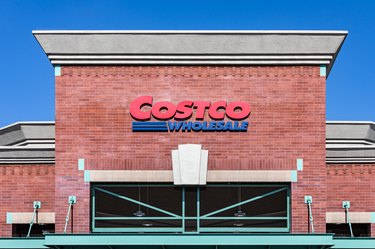 Costco continues to add to its selection of bakery items, and it just released another treat that is sure to be a hit among fans. Hot on the heels of releasing new confetti cookies, the retailer now has a hefty new pie flavor.
According to a post by Costco superfan Costco Hot Finds, the bakery section is now offering a four-berry pie. This whopping 5-pound dessert contains blueberries, raspberries, strawberries, and cranberries and costs $19.99. The Instagrammer recommends serving the pie with a scoop of vanilla ice cream on the side for extra creamy sweetness.
While some people in the comments took issue with the price of the pie, others noted the high cost of berries as well as the rather large size of the dessert. Still, this looks like a dish that will delight an entire family, and it's perfect for your next big gathering.
There's no word on how long the pie will be in stores, so it's best to go get your hands on one before they're gone. To make sure your local warehouse has it in stock, be sure to give it a call to check for Costco store item availability.