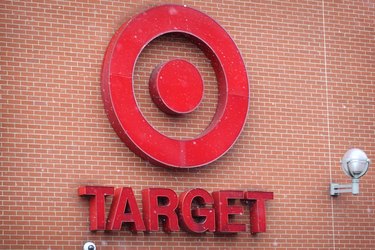 Like many holidays, Valentine's Day is all about those sweet treats. We're talking candy hearts, pink and red M&Ms, and of course, iconic heart-shaped chocolate boxes. But why stop there? Thanks to a new product at Target, you can celebrate Valentine's Day in a totally unique way.
The retailer is now offering a ready-to-build Valentine's Cookie House Kit by Favorite Day, one of its in-house brands. According to the packaging, the kit includes "pre-baked sugar cookie house pieces, pre-made red strawberry-flavored icing, icing tubes, and candies for decorating."
The icing tubes come in red and white, while the candies look like a variation of candy hearts. You'll also get a variety of sprinkles in the kit, including some that look like colorful sugar crystals.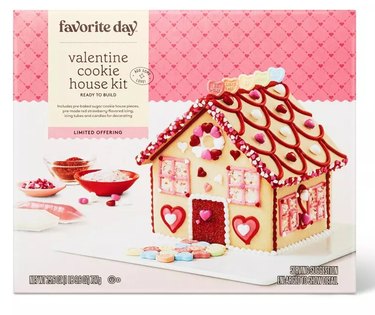 Per the reviews on the Target website, it appears shoppers had fun creating this house. Some reported that the cookies were broken, noting that it's a common occurrence in such kits. To work around this issue, one reviewer shared they decorate it as if it's mean to be broken, giving the piece a "cute old house" vibe.
What's more, the kit costs just $9.99, so it's a great deal. You can check if the item is in stock at your local Target by visiting the product page right here.
While you're at it, consider picking up a tube of Valentine's Gingerbread Glue for $4.99. This may be helpful if you want to ensure your cookies houses are secure and solid.