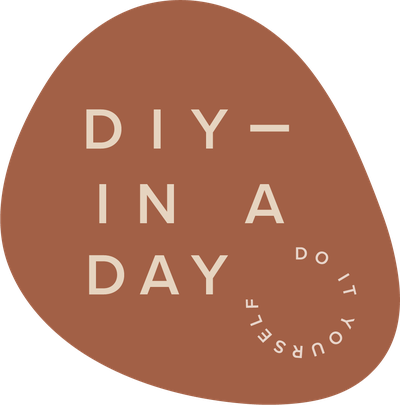 DIY in a Day brings you step-by-step instructions for easy projects that will spruce up your space — within 24 hours (or less!).
​Wingardium leviosa!​ You don't have to be a Hogwarts student of witchcraft and wizardry to create this "Harry Potter"-inspired floating candle display. Thanks to the magic of clear fishing line, the flameless LED candles appear to float in mid-air. And by using mini Command hooks, you can suspend them from the ceiling without worry of surface damage. Paired with spooky but sophisticated decor like branches, bats, and ghostly gray pumpkins, you've got yourself a wickedly stylish Halloween mantel. The fun needn't stop after All Hallows' Eve — with a bit of garland and sparkly accents, the candles easily transition into a festive and cozy holiday mantel.
Things You'll Need
Step 1
Load batteries into all of your LED candles, and turn on each switch to test them with the remote. We used 11 candles in total and chose ones that were coated in real wax for a more authentic look. Our candles also came with the option of either flickering light or steady light (we switched them to flickering), and the ability to set a timer to automatically go on and off.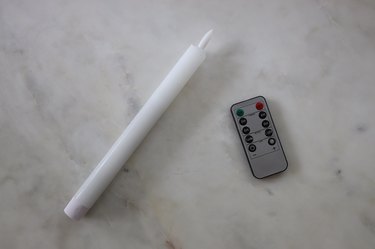 Step 2
Cut a piece of fishing line that's double the distance you want the candle to hang from the ceiling. For example, if you want to hang the candle 36 inches down from the ceiling, cut a piece of fishing line to 72 inches. You'll want to vary the heights of the candles for a staggered look.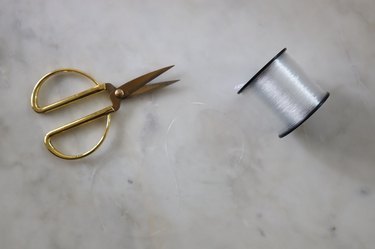 Step 3
Place the top third of the candle in the middle of the piece of fishing line, and wrap the string several times around it, criss-crossing the string as you wrap. Tie a double knot tightly around the candle. Gather the two long tails of the fishing line (trim if needed so they are equal lengths) and tie the ends into another tight double knot, creating a large hanging loop.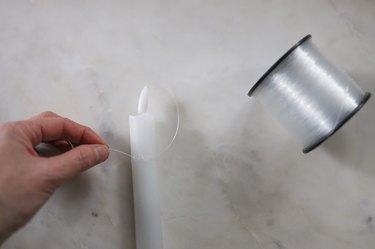 Step 4
Plan out your spacing, and then press the adhesive Command hooks to the desired spots on the ceiling. We found it was easiest to start at the center of the mantel (or wherever you're hanging them), and work outward on each side, spacing the candles about 6 inches apart. Once your hooks are in place, hang the candles from the loops you tied.
Tip
If you have a mirror above your mantel, be sure to hang the candles low enough so that you can see their reflection — it will give the illusion of more candles.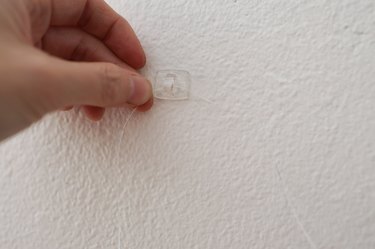 Now decorate your mantel with some spooky accents ...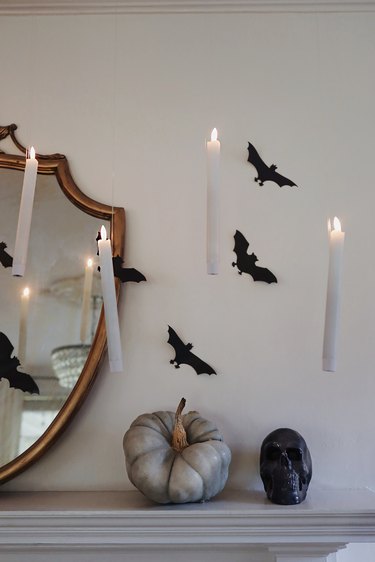 ... and enjoy the floating candles all the way through the holiday season!