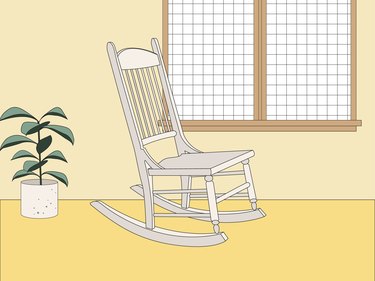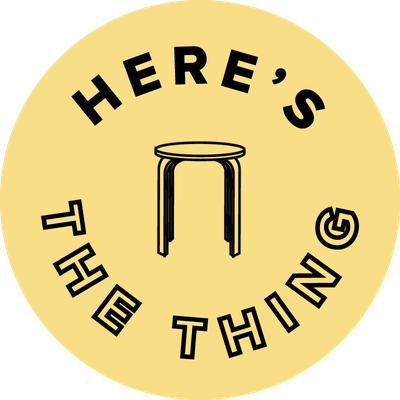 From the mundane to the quirky and outdated, Here's the Thing explores the histories and legends of the objects in our homes.
The rocking chair might not seem like the type of furniture that would make you do a double take, but apparently, that wasn't always the case.
Though many credit Benjamin Franklin as the rocking chair's inventor, we don't actually know who created it. For 1stdibs, Witold Rybczynski, an architect and author of the book ​Now I Sit Me Down​, writes that the rocking chair is largely a New World creation (though it was inspired by rocking cradles that date back to ancient times, according to Walls With Stories). A 1742 bill from a Philadelphia cabinetmaker is the earliest piece of evidence that supports this, since it lists an item called a "nurse chair with rockers."
Why was a rocking chair called a "nurse chair"?
Now, you may be wondering why a rocking chair would be called a nurse chair. That's because the item was traditionally used by nursing mothers who wanted to calm their babies with a rocking motion. However, non-nursing Americans also enjoyed the chair, which Europeans found bizarre.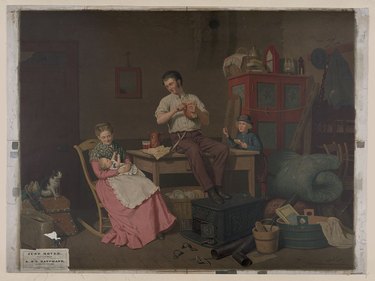 According to Rybczynski, in the 1930s, English writer Harriet Martineau visited America and wrote this of the rocking chair: "How this lazy and ungraceful indulgence ever became general, I cannot imagine; but the nation seems so wedded to it, I see little chance of its being forsaken." She added, "When American ladies come to live in Europe, they frequently send home for a rocking chair..."
What types of rocking chairs are there?
Though the rocking chair started out as a simple chair with attached rockers, the item's design has undergone several transformations. The Boston rocker, for instance, features a tall back and a curved seat. Interestingly, the chair didn't get its first truly fashionable upgrade until the mid-1800s when cabinetmaker Michael Thonet used bent wood to give the chair's rockers a curved, artistic design. Picasso, in particular, was a fan of this model.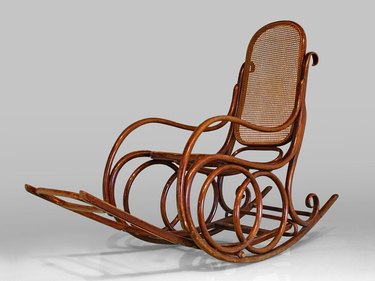 Speaking of rocking chair fans, ​MidCentury Magazine​ states that Charles Eames created his own version of the chair known as the "Rocking Armchair Rod." It featured a molded plastic seat reinforced with fiberglass and wooden rockers underneath, a design that's still popular to this day. Eames entered the chair in the Museum of Modern Art's International Competition for Low-Cost Furniture Design and, of course, it won first prize.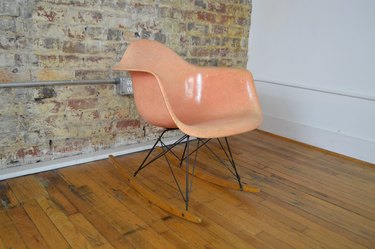 JFK and the rocking chair:
Rybczynski reports that President John F. Kennedy had 14 rocking chairs in an Appalachian design (which features rear posts that better contour the back, per Craft Revival). That's because a doctor recommended he use the chair to alleviate the pain in his back. As you can imagine, the rocking chair being in the Oval Office added greatly to the item's popularity.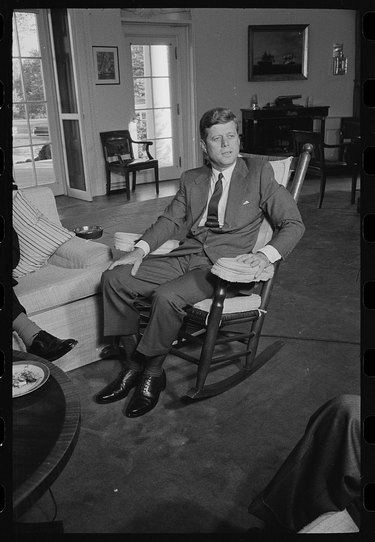 Even today, rocking chairs are a commonplace piece of furniture — especially in modern nurseries — that comes in a variety of styles and colors (you can also buy them for kids). The Eames Rocking Armchair Rod, in particular, is still a hot commodity.
However, along with finicky babies, the rocking chair is now also used to calm adults in need of downtime.