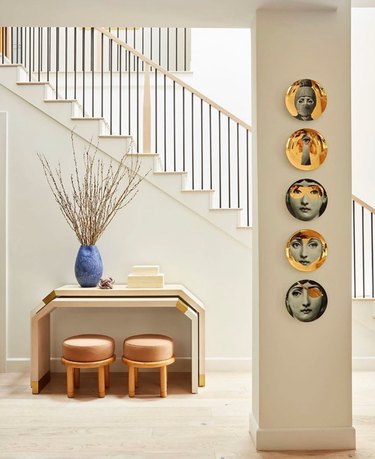 When it comes to wall art trends, we've found ourselves recently captivated by decorative plates. They can function as part of a gallery wall, as standout pieces of art with a story to tell, or they can be used to transform an empty space, beam, or corner. The options are truly endless, as you can see from the following wall plate decor ideas we're stealing from Instagram.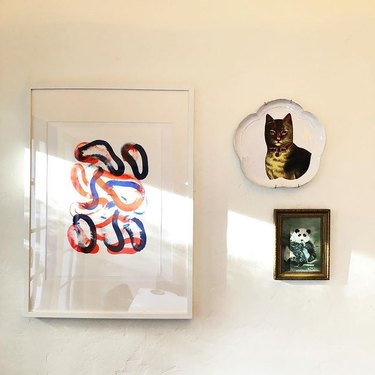 2. Accentuate windows and ceilings.
We're loving how these plates accentuate both the windows and the shape of the ceiling.
3. Arrange around other pieces.
If you're not sure how to arrange your plates, try shaping them around another piece, like @hickoryfarmhouse does with this window pane art.
4. Create kitchen whimsy.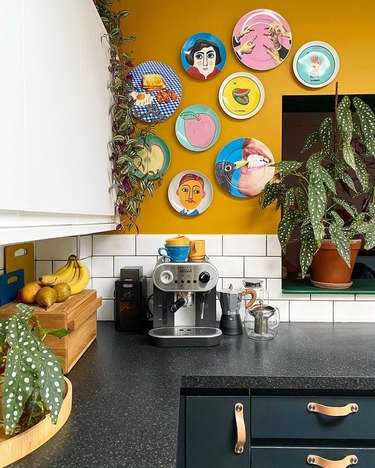 We imagine that these plates put a smile on @thistimeincolour's face when they're drinking their morning brew.
If you've got high ceilings, why not show them off with a vertical plate display?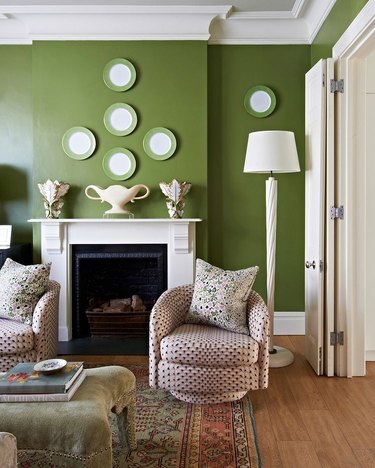 These plates look so perfect with that wall color, which really pops with those ceramic accents.
7. Match your table decor.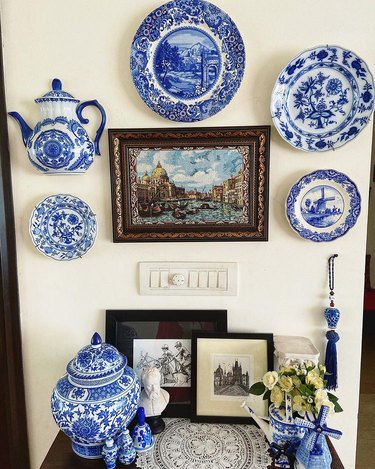 User @travelyarn_stories truly made the most of this small space by pairing the wall plates with pieces of the table decor. It instantly makes us want to get a closer look.
8. Accompany a framed piece.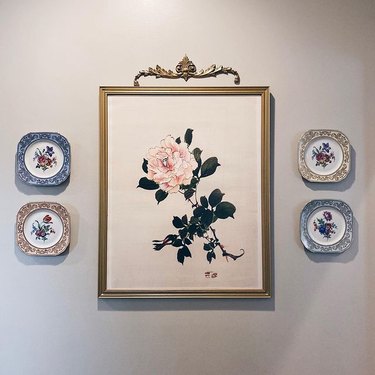 There's something so satisfying about the way @themarshfarmhouse framed the larger art piece with the small set of plates.
9. Personalize your bath area.
This plate wall really makes for a cozy, unique bath space.
10. Make a statement with a set.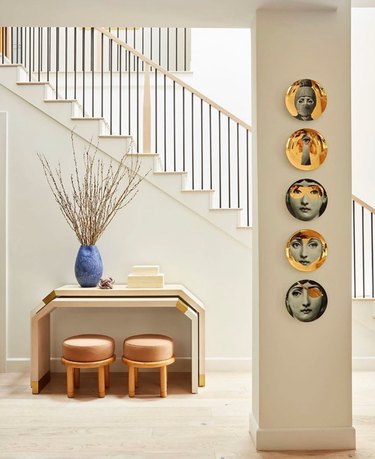 11. Paint and then plate.
To make your plates really pop, paint a shape on the wall before adding your plate art.
12. Experiment with metallics.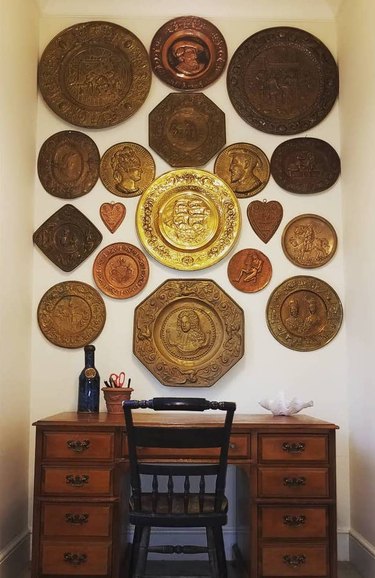 We're kind of obsessed with how these metallic plates make for such a statement office space. They look amazing with that wood desk and chair.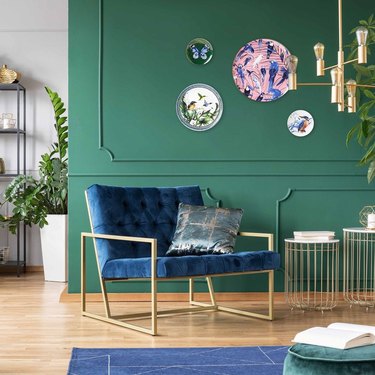 These different plate sizes add the perfect amount of playfulness and variety.