One of the best parts of shopping at Trader Joe's is getting to peruse the flower section. After all, it's not just pretty to look at — it's also fun to play with while dreaming up arrangements you can make at home.
If you're afraid to try your hand at Trader Joe's flower arranging, there are plenty of #traderjoesflowers photos on Instagram to inspire you. There's even @traderjoes_flowers, an entire account dedicated to documenting all the Trader Joe's flowers and arrangements out there. Now, we're ready for springtime.
1. A Pink and Purple Palette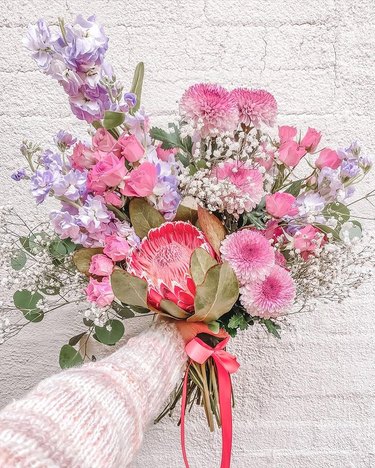 For only $20, @bonniebonsall was able to create this arrangement featuring mums, sprays roses, baby's breath, and eucalyptus.
2. A Parking Lot Creation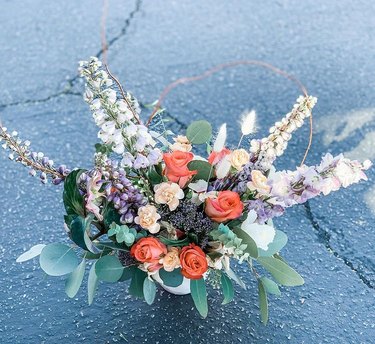 We can't get over the fact that @wildatheartfloristla created this beauty in a parking lot. We also love the roses that offer a pop of orange against the white, green, and purple.
3. An All-White Selection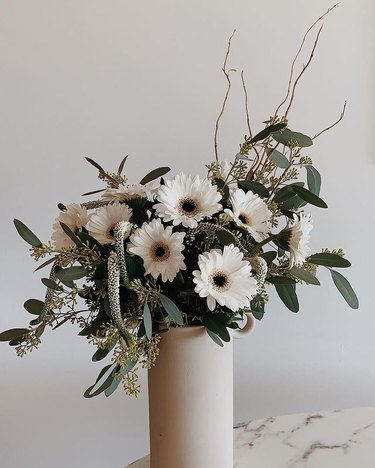 According to @milenachkaa, this $15 Trader Joe's arrangement only took her five minutes to create. It really is a soothing white Gerber daisy masterpiece.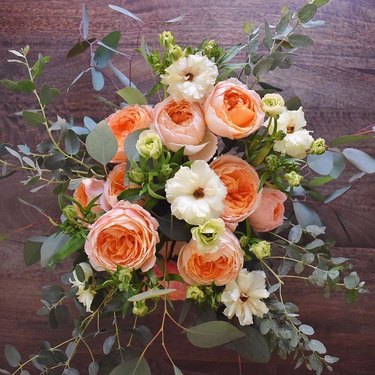 5. Simple, but Still Sweet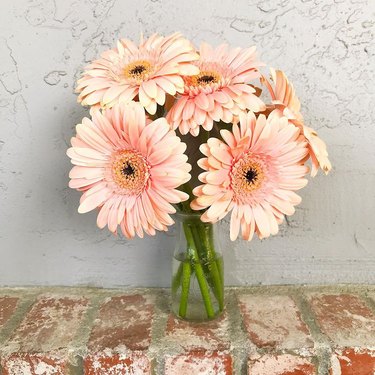 Let this @lemontreefloral creation be a reminder that simple flower arrangements are still stunning (especially when they feature Gerber daisies that were only $3.99).
We love how @wonderfullymadebyleslie's arrangement matches the painting behind it. Those yellow craspedia flowers were a beautiful choice.
When crafting this bouquet, @sprig_petal was inspired by a grassy spring field. We think they nailed it.
This @simplycomplexorganizing arrangement is making us feel anything but blue. It would look stunning as a table centerpiece.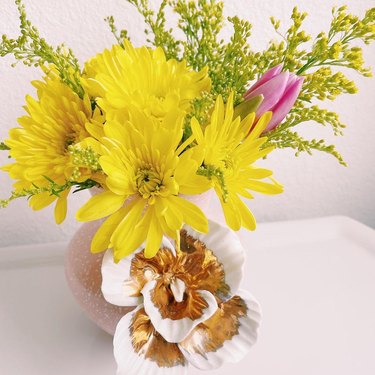 Using leftover Trader Joe's flowers and a small vase, @traderjoes_flowers was able to design this tiny arrangement. We love that they didn't let any flowers go to waste.