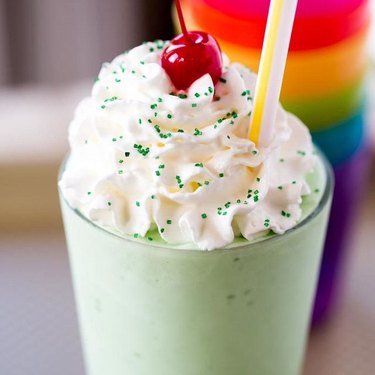 Every March, when St. Patrick's Day comes around, we find ourselves craving a McDonald's Shamrock Shake. Maybe it's the chain's marketing or perhaps it's because of the drink's celebratory nature — either way, we want that minty goodness.
This year, however, since many of us are remaining quarantined inside, you might be wondering how to make a Shamrock Shake at home. Fortunately, there are content creators who have replicated the shake, and some have even given it a healthy and vegan twist. We'll be including the recipes we plan to try down below.
Dinner, then Dessert Shamrock Shake Copycat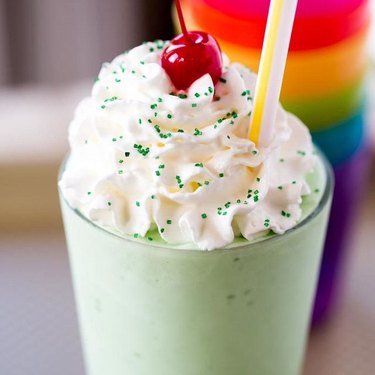 To make your own Shamrock Shake at home, all you need is vanilla ice cream, whole milk, mint extract, green food coloring, whipped cream, and maraschino cherries. If you want to be extra festive, you can also get green sprinkles to put on top.
It Doesn't Taste Like Chicken Vegan Shamrock Shake
Vegans can also enjoy a Shamrock Shake made with full-fat coconut milk, plant-based milk, agave, peppermint extract, vanilla extract, green vegan food coloring, coconut whipped cream, and the toppings of your choice.
The Foodie Dietitian Shamrock Shake Smoothie
If you'd like less of a shake and more of a healthy smoothie, registered dietitian Kara Lydon has a recipe that includes bananas, vanilla, avocado, spinach, mint leaves, and a milk of your choice. You can also top it with a bit of whipped cream or cacao nibs.