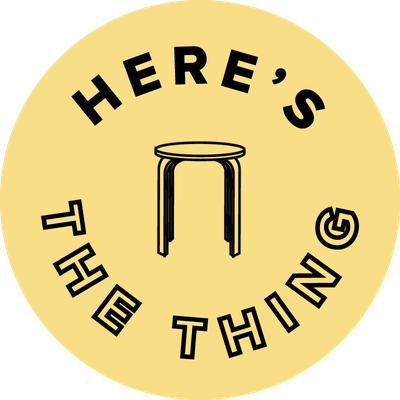 From the mundane to the quirky and outdated, Here's the Thing explores the histories and legends of the objects in our homes.
Before the treadmill became a popular piece of workout equipment, it was actually built as a form of punishment. So if you've ever thought that working out on a treadmill is torture, you weren't wrong.
According to Albert William Macy's 1912 book ​Curious Bits of History​​,​ the treadmill is a Chinese invention that was adapted for prison labor by civil engineer William Cubitt. In 1818, Cubitt invented what he then called a "treadwheel," which initially featured two wheels with interlocking cogs. Later on, ​JSTOR Daily​ reports that Cubitt redesigned his invention so that it became a single wide wheel that prisoners would walk on.
What was the treadwheel used for?
Even novelist Oscar Wilde spent two years being punished on a treadmill for "gross indecency with certain male persons," according to Wirecutter. He wrote about it in his poem "The Ballad of Reading Gaol," in which he talks about sweating "on the mill" in terror.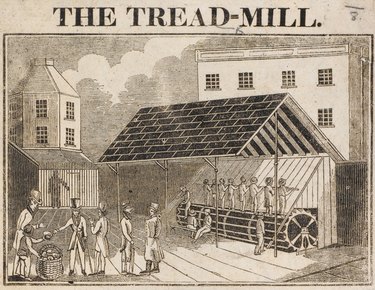 By 1842, per ​JSTOR Daily,​ historian David H. Shayt reports that treadmills were employed in 109 out of 200 jails in England, Wales, and Scotland. In the meantime, in 1822, the device was imported to America and set up in four different prisons located in New York City, Connecticut, Charleston, and Philadelphia. Yet, these American treadmills soon fell into disuse as "collective industry" (aka turning the prison into a factory) became a more popular form of prison labor.
The treadmill faced a similar trajectory in English prisons. Macy writes that by 1912, there were no treadmills being used as a punishment for prisoners. This was mostly due to public opinion that the treadmill was too cruel. However, that wasn't the end of the treadmill.
When was the treadmill invented?
In 1913, a man named Claude Lauraine Hagen was granted a U.S. patent for what he called a "training-machine." Hagen's work appears to have ended there. But by 1910, according to Wirecutter​,​ the Centers for Disease Control and Prevention reported that "diseases of the heart" were the number-one killer in the U.S. and as a result, people began getting serious about exercise.
During the late '40s, cardiologist Dr. Robert Bruce invented what later became known as "the Bruce protocol." It involved hooking patients up to an electrocardiogram (ECG or EKG) to test for heart issues while they walked on a motorized treadmill. This idea was then taken to the next level by Army physician Dr. Kenneth Cooper, who would use treadmills to test pilots and space program contenders.
After leaving the army, Dr. Cooper went on to use treadmills for testing patients at his clinic. Though he did save lives with this method, it was controversial because many thought that putting the heart under this kind of stress was dangerous. Yet, Dr. Cooper continued his efforts and in 1968, he published a book, ​Aerobics​, on a new form of running-based exercise he created. Now, Dr. Cooper is known as the "father of aerobics."
When was the PaceMaster treadmill invented?
Inspired by Cooper's work, mechanical engineer and running enthusiast William Staub built the PaceMaster treadmill so that he could run inside even when it was cold. This was revolutionary because at the time, treadmills were typically found in clinics and gymnasiums — not inside the home. In the 1960s, Staub then began manufacturing $399 PaceMaster treadmills under the company name Aerobics Inc., in honor of Cooper.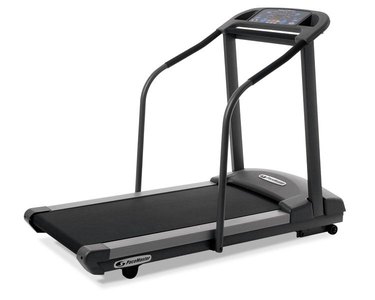 Since Staub's time, treadmills have evolved to become even less of a torture device. On May 27, 2021, Peloton — the famed exercise bike company — will be releasing its Peloton Tread, a cheaper version of its Tread+. Thanks to its HD touchscreen and immersive speakers, the Tread will allow users to take live and on-demand running and total body classes, which can be themed to feature your favorite music. Its pricing starts at $2,495.
William Cubitt is now rolling over in his grave.
---
Anna is a Los Angeles-based writer and editor who covers lifestyle and design content for Hunker. She's written for Apartment Therapy, the L.A. Times, Forge, and more. She previously worked as the lifestyle editor at HelloGiggles and deputy editor at So Yummy. Her email: anna.gragert@hunker.com