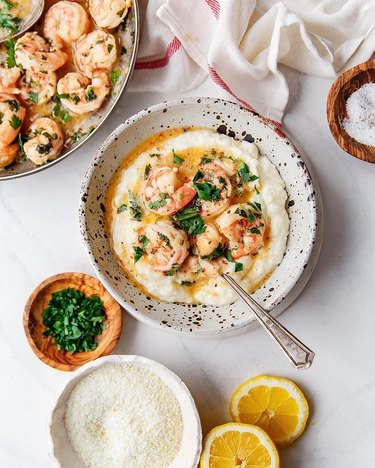 It's normal to feel completely and utterly exhausted after the holidays. With all the gift planning, meal prepping, decorating, celebrating, and emoting, it's no wonder why we want to hibernate the moment the holiday season comes to a close. This is particularly the case when it comes to meal planning — no more feasts, please!
To help you give yourself a break after the holidays, we've curated a list of super easy recipes that won't make you even more tired than you already are.
1. Muy Bueno Cooking Red Chile Chilaquiles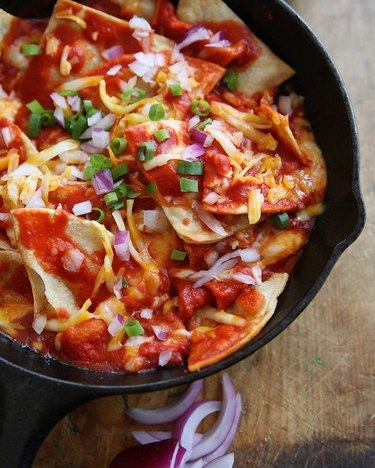 In 13 minutes and with a single pan, you can have yourself some delicious chilaquiles. To make this recipe even easier, buy a bag of pre-made tortilla chips.
2. Love & Lemons Easy Pesto Pasta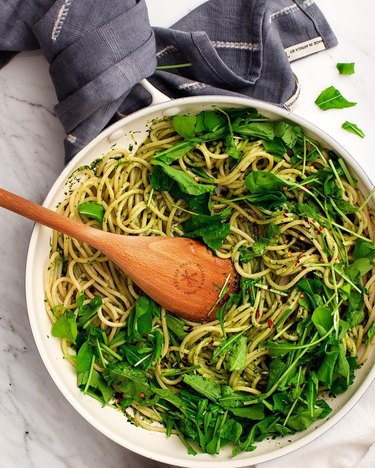 Pesto, pasta, arugula, and Parmesan are the ingredients that make up this 25-minute meal. Plus, you can use store-bought pesto to cut down on time and effort.
3. A Cozy Kitchen Lamb Kofta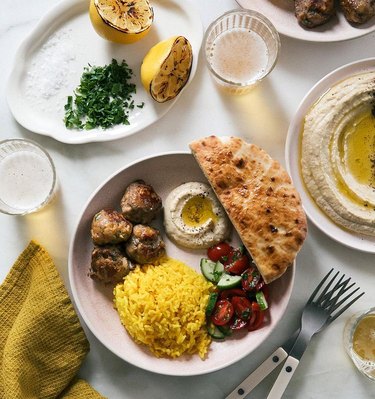 In total, this recipe takes 22 minutes and at the end, what you have is a tasty Middle Eastern meal.
4. Cook With Manali Bombay Veggie Grilled Cheese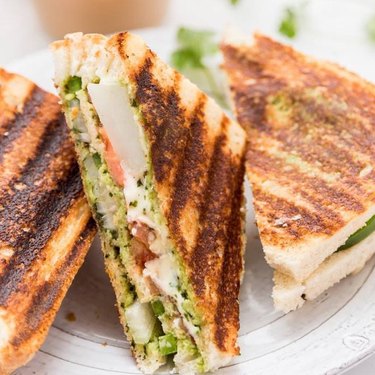 When we're tired and craving comfort, is there anything better than grilled cheese? This particular Bombay version can easily be made with all store-bought ingredients and sliced veggies.
5. My Korean Kitchen Easy Fried Rice With Bacon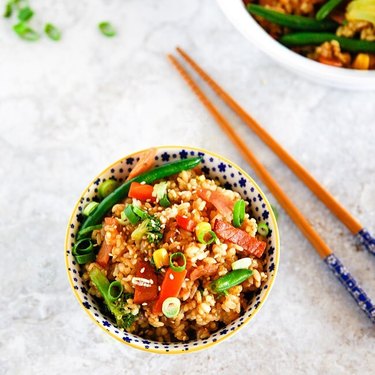 If you're in the mood for a quick meal, this fried rice is the ticket. It only takes 20 minutes to pull together.
6. Cooking Classy Lemon Butter Chicken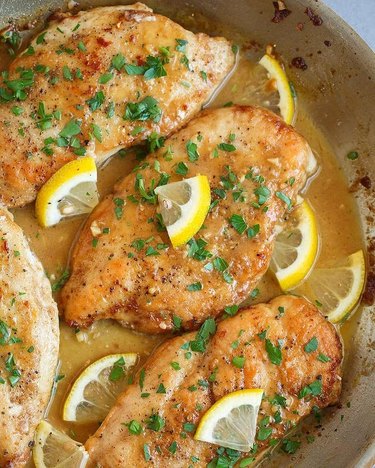 All it takes is 30 minutes to get this lemon chicken ready for dinner.
7. Mexico In My Kitchen Mexican Ground Beef
With this 30-minute flavorful ground beef as a foundation, you can create tacos, burritos, quesadillas, or simply serve it with rice and beans.
8. Grandbaby Cakes Shrimp Scampi and Grits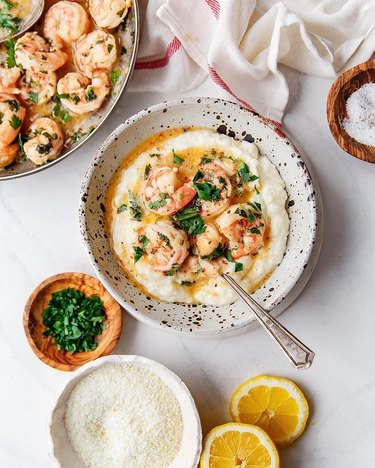 Within 20 minutes, you'll have this garlic-y, buttery shrimp on your plate. And don't forget the grits!
9. Chef Lola's Kitchen Chicken Club Sandwich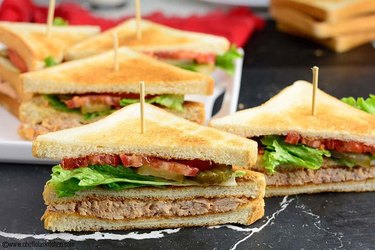 There is nothing easier than a sandwich. Simply put the ingredients on bread and you'll be chowing down within 20 minutes.