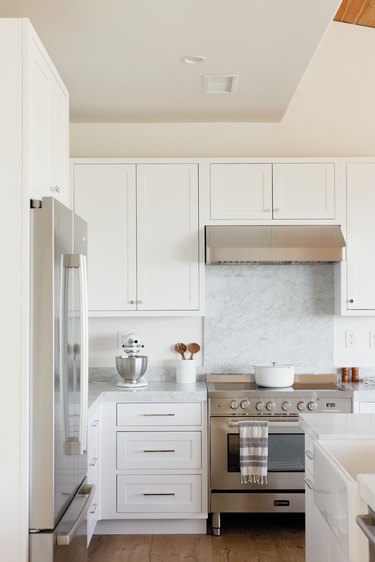 The rich array of cooktops and ranges out there can be overwhelming, but if you arm yourself with all of their ins and outs, you'll have a major leg-up when it comes to making a game-time decision. On a basic level, you have gas, induction, and electric stoves. The latter is made up of two kinds: a coil top and a smooth top. Both are fairly similar in functionality with a major difference being that instead of an exposed burner, a flat top stove features a glass and ceramic surface that covers the coils.
Easy upkeep is one of the biggest perks of flat top electric stoves. Without the need to disassemble the grate, burner caps, and heads, or having to worry about food getting stuck in the crevices, cleaning is as simple as running a damp cloth along the smooth surface. It should go without saying, however, that the range should be turned off when doing so. Aesthetics is another reason why you should consider a flat top — its sleek surface consistently looks and feels modern and cool.
If you're ready to take the plunge, here's a peek at the best flat top electric stoves currently on the market.
On the flat top electric stove front, GE is an all-around best-seller. Wirecutter named this specific model as its number one pick of the year thanks to its versatile cooktop and two large dual burners conveniently located in the front.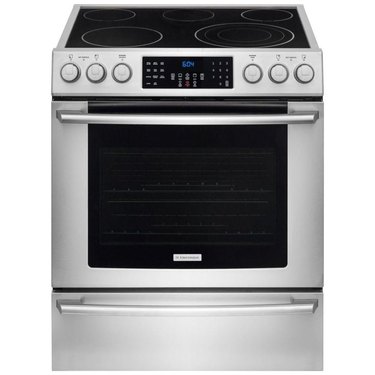 Electrolux's "Flex-2-Fit" heating system is what sets this model apart from the rest. It offers precision cooking by way of a burner that can expand up to three sizes — in addition to the other four. And if that wasn't enough, a seven-mode convection oven and a touch control panel seal the deal.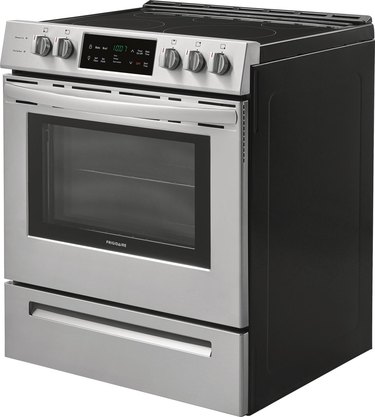 Available in three colorways (black, white, and stainless steel), Frigidaire's flat top electric stoves boast a 3,000W element for even faster boils and a 12-inch burner that offers the flexibility to fit larger-than-normal cookware.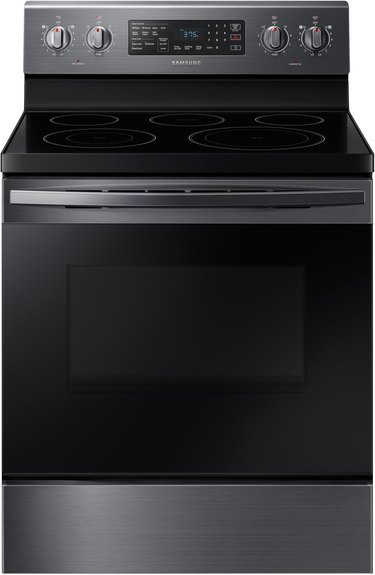 Its sleek, black stainless steel exterior is just one of the many reasons to love this mod option from Samsung. The highly-rated stove comes with five specialized cooking elements that can accommodate pots and pans in a variety of sizes. The front two burners feature dual rings, while the center one in the back doubles as a warming center.
GE's flat top electric stoves are all about marrying form and function with effortless ease. This specific model is a minimalist's dream with its streamlined design. It comes with three power boilers (in a mix of sizes), a synchronized functionality that allows users to control two cooktop elements with a single button, and even a fingerprint-resistant surface to boot.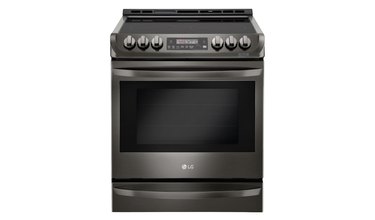 LG ranges are known for their reliability, and their flat top electric stoves are no exception. When installed, this popular model will look seamlessly built-in and its ultra-cool black stainless steel finish is just another reason to love it. The appliance's 3,200W dual cooktops deliver an even faster boil, while the larger surface area means you can comfortably pile on all the pots and Dutch ovens you need to whip up your dinner.
Equal parts contemporary and versatile, Whirlpool's electric range has an easy-wipe ceramic glass cooktop with a triple element burner that can support an array of cookware. It has a steam-clean option that makes sticky messes easier to wipe off and a unique technology that allows users to skip the preheat mode.