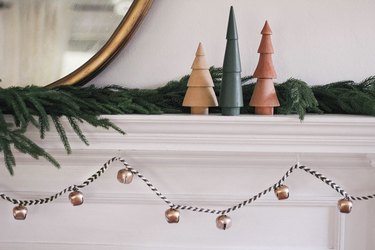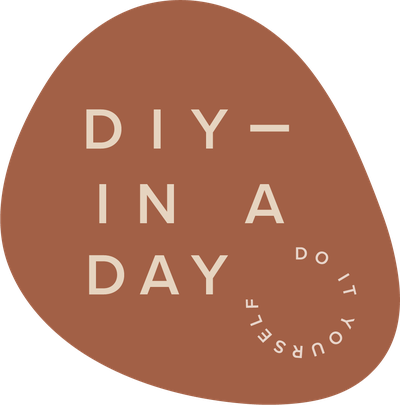 DIY in a Day brings you step-by-step instructions for easy projects that will spruce up your space — within 24 hours (or less!).
Sleigh bells are most certainly ringing around here with this festive DIY holiday garland. We love how it mixes modern macrame and vintage brass elements with its fishtail braid and classic jingle bells. But don't be deterred by the word macrame — if you remember making friendship bracelets back in the day, it's kind of like that. Draped across a mantel, wrapped around a holiday tree, or strung up in a window, it's guaranteed to bring some holiday cheer to your home.
Things You'll Need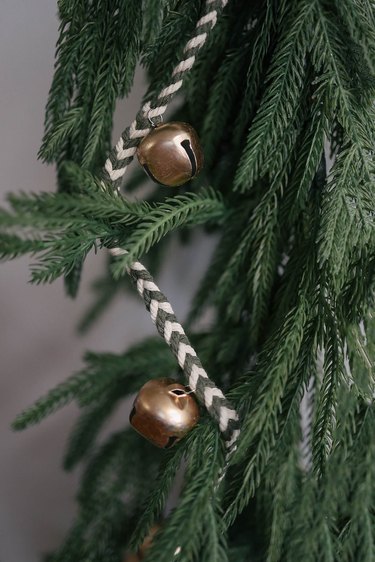 Step 1
Cut four strands of cord (two of each color) to the desired length of your garland. Keep in mind that whatever length you cut will end up about two feet shorter after you braid it. For reference, we cut eight-foot strands to make a six-foot garland.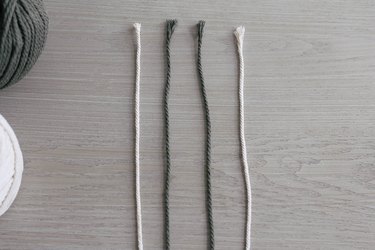 Step 2
Tie the four strands together into a knot, and then tape the knot to your work surface. The two strands in the middle should be the same color, and the two strands on the outside should be the same color.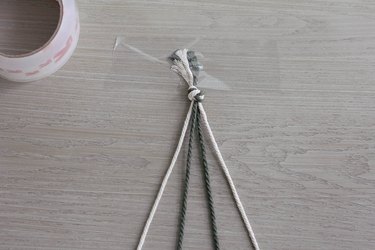 Step 3
Cross the strand on the left over the first middle strand.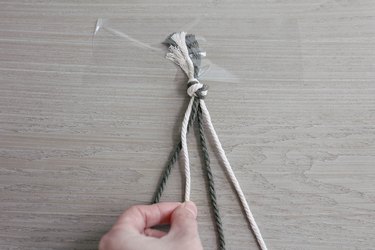 Step 4
Cross the strand on the right over both middle strands.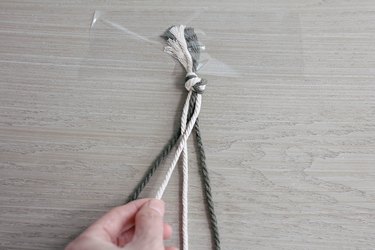 Step 5
You've just completed your first row of the braid. Pull the row taut, and continue braiding in the same manner — crossing the left strand over one middle strand, and crossing the right strand over two middle strands. Pull each row taut as you braid.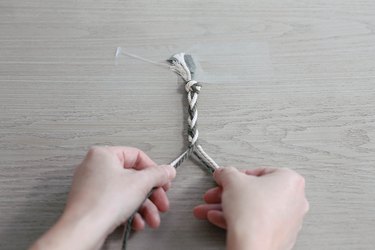 Step 6
You'll likely need to keep moving the tape down the length of the braid as you work, since you're working with such a long length. When you get to the end, tie the strands together into a knot.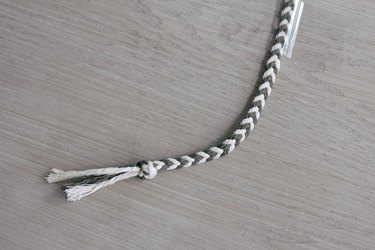 Step 7
Cut the excess cord off the end of both knots, and form each end into a loop for hanging. Tie some thread around each loop to secure them. Cut off the excess thread.
Step 8
Open up a jump ring and thread it through the center of the braided garland. Hook a sleigh bell onto the jump ring and use needle-nose pliers to close to the ring.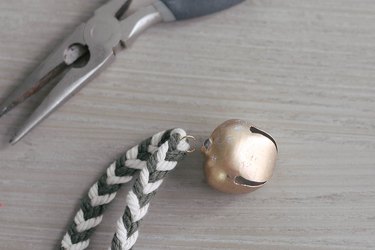 Continue attaching bells along the length of the garland, spacing them apart about every six inches.
Your garland is all ready to deck to halls!