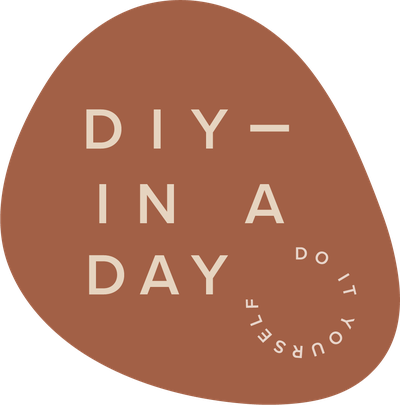 DIY in a Day brings you step-by-step instructions for easy projects that will spruce up your space — within 24 hours (or less!).
Perhaps this year, more so than in past holiday seasons, we're feeling pulled to create an extra festive atmosphere in our homes. Whether you're the all-out sort of holiday decorator or more of a minimalist, one piece that lends itself to any aesthetic is the evergreen garland. You can't beat the versatility of it — hang or drape it just about anywhere to create instant holiday cheer — and either dress it up with your favorite decorative accents or leave it completely unadorned.
We teamed up with Afloral to bring you two ways to style their gorgeous Norfolk pine garland using a mix of dried and faux florals in a beautiful rich berry tone. What we love about both displays, aside from being stunning and super easy to recreate on your own, is that you can simply tuck all the supplies away after the holidays, and pull them out again season after season.
Asymmetrical Mantel Garland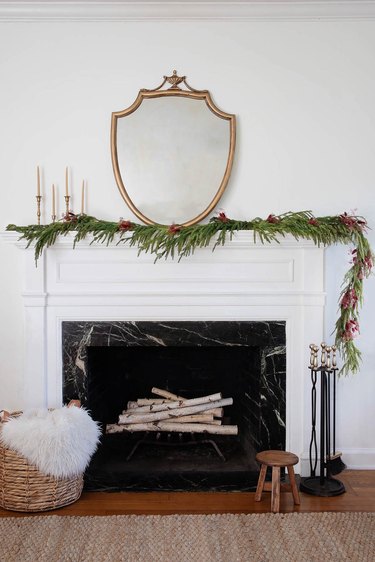 Things You'll Need
Step 1
Make little floral bundles by grouping together several short stems of dried phalaris grass, bunny tails, and stardust gypsophila. Bind their stems together with floral wire.
Step 2
Place two garlands so that the first one begins at one side of the mantel and the second one cascades down the other side of it. Be sure to overlap the hanging handles in the center so they are hidden under the pine branches. Fluff and shape the garland as needed.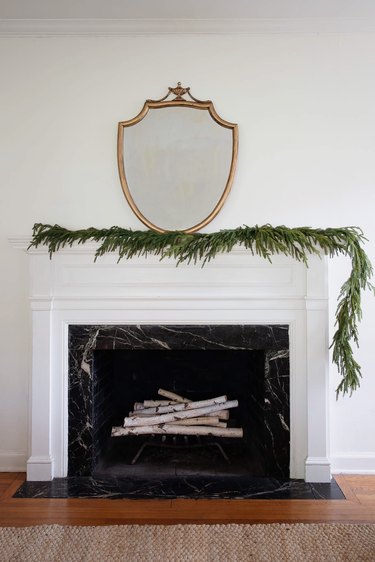 Step 3
Tuck the floral bundles into the garland, spacing them out evenly along the length of the mantel.
For the part of the garland that hangs off the mantel, attach the bundles with floral wire.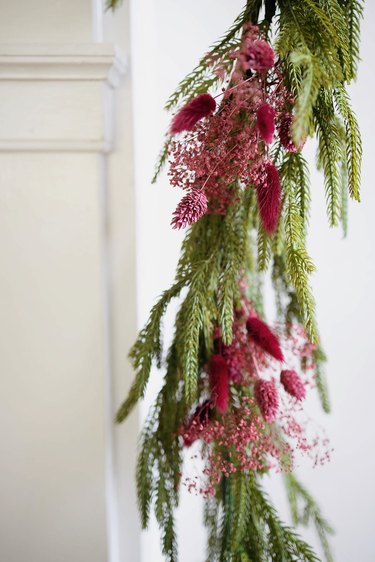 We love how the dried florals mimic the traditional look of holiday berries but with a fresh and modern spin!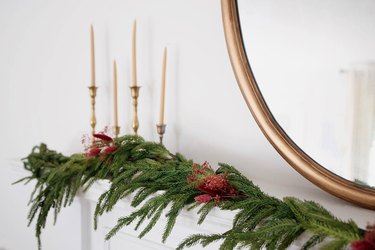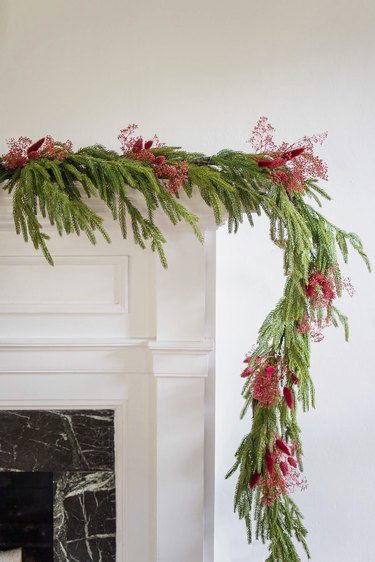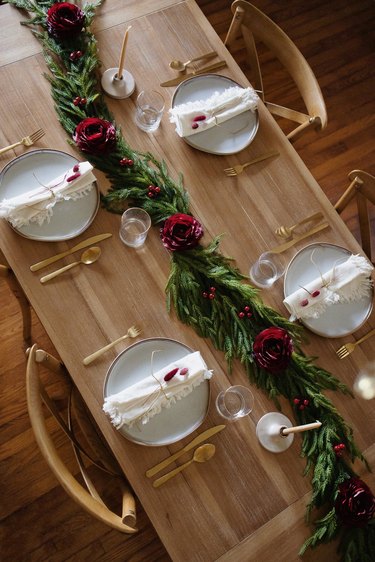 Things You'll Need
Step 1
Cut the stems off the ranunculus flowers so they can lay flat, and clip off smaller sprigs of berries from the larger berry branch.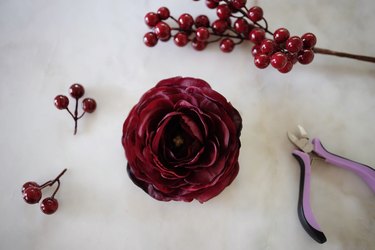 Step 2
Place two garlands in the center of the table so the hanging handles overlap in the middle and both ends cascade off the table edges. Be sure to tuck the handles underneath some of the pine branches to conceal them.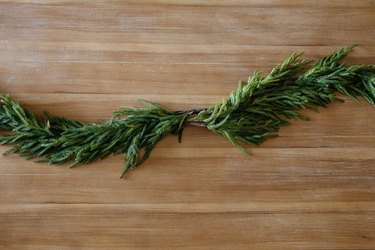 Step 3
Place a ranunculus in the center of the table garland, and then space out the other blooms evenly in each direction. Tuck small sprigs of berries in between the flowers.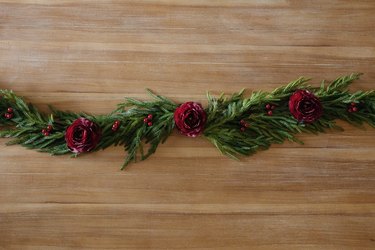 Step 4
Tie leather cord around cloth napkins, and tuck long stems of phalaris grass and bunny tails underneath the cord. Place the napkins on top of each dinner plate for a festive place setting.
Set the rest of the table with flatware and glassware, tuck a few taper candles along the garland, and enjoy a very festive holiday meal!