Welcome autumn to your abode with a few easy porch updates you can do yourself. Simple changes like a new light fixture or mailbox, or perhaps a fresh coat of paint, go a long way towards sprucing up your home's curb appeal. We also added some warm and cozy feels with a couple of colorful accents, and topped it all off with a DIY address plaque that you can easily make in a day (see below for step-by-step instructions). Here are our top tips to tidy up your front entrance and get it ready for a festive fall season — it's time to DIY with the help of Walmart.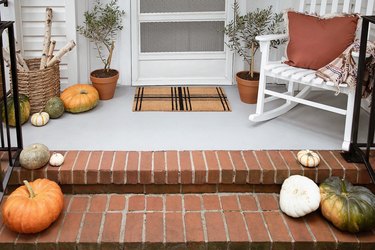 Consider outdoor fixtures like lights or mailboxes the accessories for your front porch — they're what give it up some personality and style. We love the industrial meets vintage charm of this porch light juxtaposed with the sleek, modern look of this video doorbell. To balance out the visual weight of these items, we hung a classic mailbox on the opposite side of the door. (See our tutorial on how to mount a mailbox.)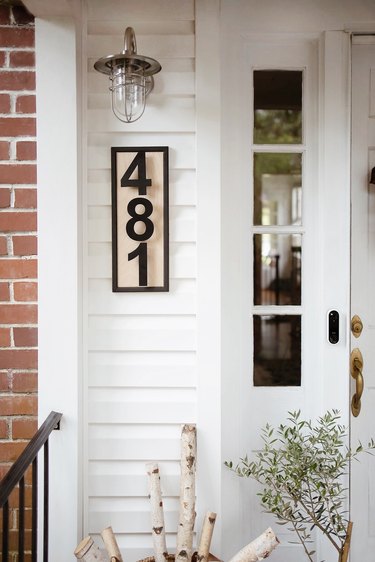 Make a new address plaque.
Give your house numbers a starring role on your front porch with a modern wood address plaque. It's an easy project you can do yourself, especially when you have the right tools.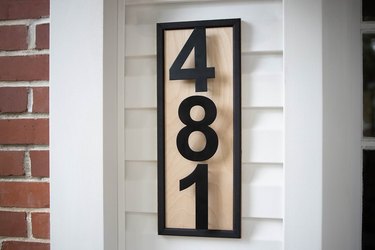 First, start by cutting a 1-by-8-foot wood board to size, according to the size of the house numbers you're using, and how many numbers are in your street address.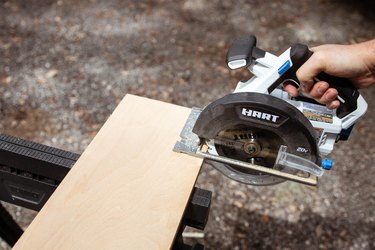 Then cut four wood trim pieces to size to frame your board (we mitered the corners because we're fancy like that, but it's not necessary). Paint the trim pieces, and use a waterproof glue to attach them around the board once the paint is dry.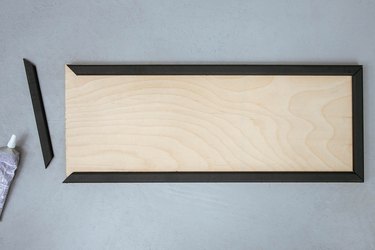 Allow the glue to dry, and then apply a couple coats of waterproofing sealant to both the board and the trim. Don't forget the back side of the board, too.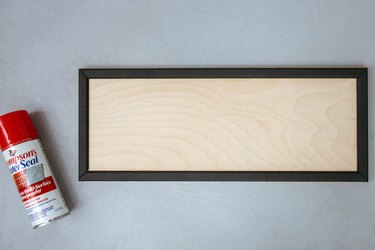 Follow the instructions on your house numbers to attach them to the wood board. Since we used floating numbers, we simply drilled holes into the board, filled the holes with construction adhesive, and attached one end of the screws to the numbers and pressed the other end into the adhesive.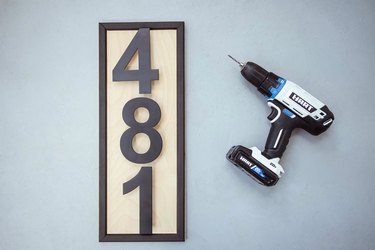 Then attach the board to your house using anchors and either exterior wood screws or masonry screws, depending on your home's exterior.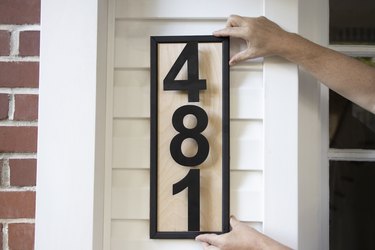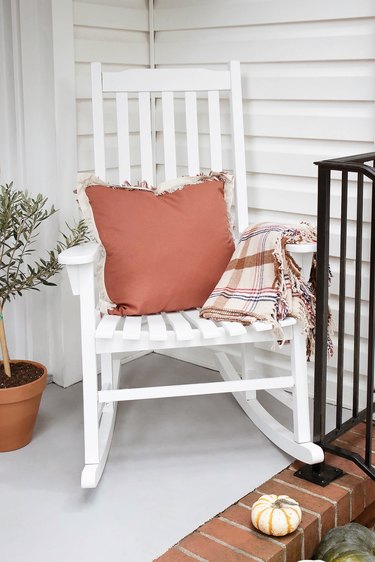 Decorate with autumnal accents.
Now for the final touches! To create a welcoming entrance, we hung a beautiful faux magnolia wreath that'll last you all season (and many more after that). Instead of merely stacking firewood on your porch, consider a more stylish storage solution such as a basket with leather handles. To echo the pattern of the throw blanket, we chose a doormat in a similar plaid pattern, and planted a pair of small olive trees in terra cotta pots for a bit of greenery.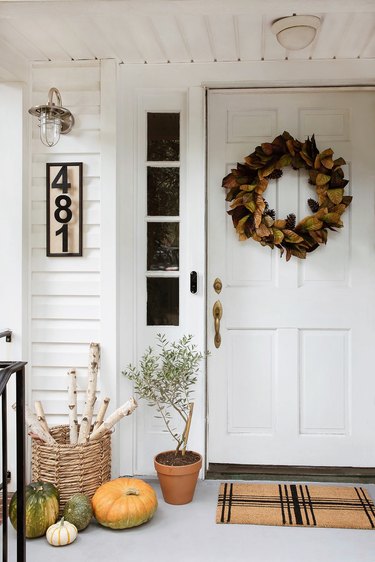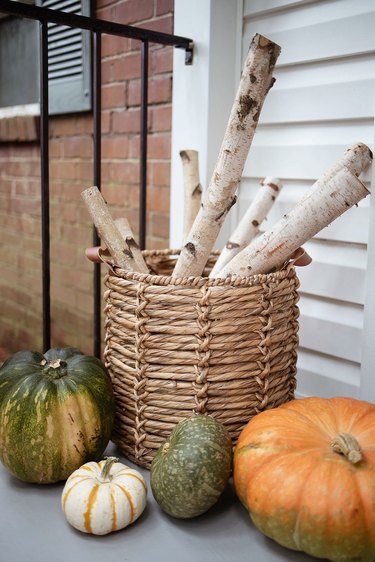 To finish off your porch decor, line your steps with a beautiful array of heirloom pumpkins or group them together next to your door, and consider your front curb appeal done and ready for fall! Trust us, this entire project is easy and affordable (yes, really!) when you do it with Walmart.