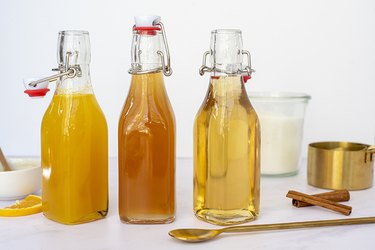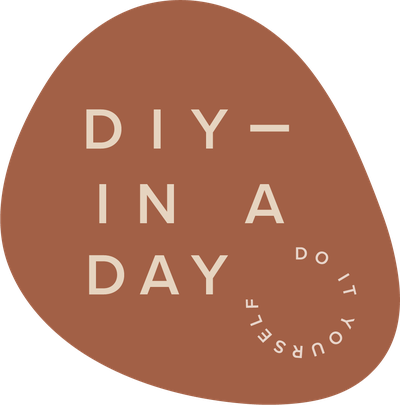 DIY in a Day brings you step-by-step instructions for easy projects that will spruce up your space — within 24 hours (or less!).
Mixing up our own cocktails at home is one of our favorite things to do, and you know what makes them even more delicious? Homemade simple syrups! We're teaching you three simple syrup recipes to try at home: vanilla, cinnamon, and orange.
The vanilla simple syrup is great for not only great for cocktails, but for lattes in the morning as well. We love using the cinnamon syrup for cool weather cocktails such as a winter Moscow mule (see recipe below). The orange simple syrup, sweetened with honey, is our absolute fave for margaritas.
These syrups would also make the perfect homemade gift for friends and family during the holiday season. Be sure to package them in some swing top glass bottles — such a lovely gift!
Vanilla Simple Syrup Recipe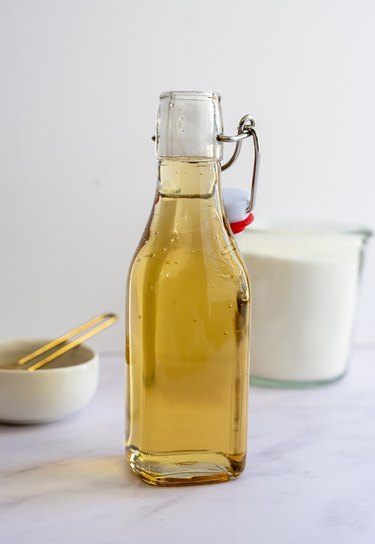 Things You'll Need
1 cup sugar

1 cup water

2 teaspoons vanilla extract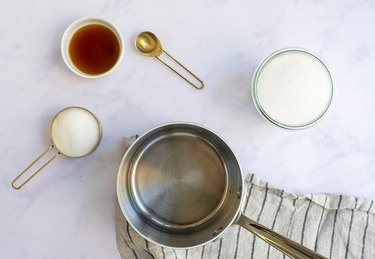 Bring the water and sugar to a boil in a small saucepan over medium heat. Turn down the heat and simmer for five minutes until the sugar dissolves. Let cool in the pan and then add the vanilla. Pour into an 8.5-ounce swing top glass bottle. These can be kept in the fridge for up to a month in an airtight container.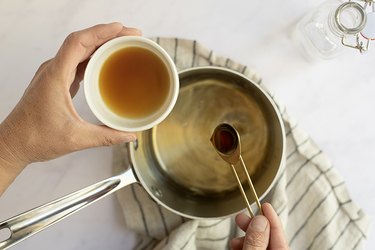 How to Use: Add this vanilla syrup to your lattes or in cocktails. Doesn't a vanilla Old Fashioned sound delish?!
Cinnamon Simple Syrup Recipe
Things You'll Need
1 ½ cups water

4 cinnamon sticks

1 cup sugar
In a pan, simmer the water, sugar, and cinnamon sticks for 10 minutes over medium-low heat. Let cool completely. Pour the liquid through a mesh sieve into swing top bottle.
How to Use: Add it to this Moscow mule recipe below. It's perfect during the winter holiday season!
Cinnamon Apple Winter Moscow Mule Recipe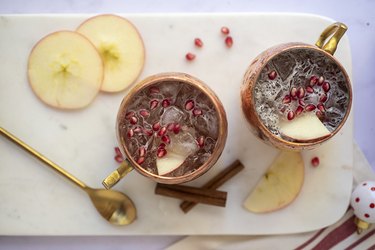 Things You'll Need
Cinnamon Simple Syrup (recipe above)


Ginger beer

Vodka

Pomegranate seeds

Apple cider

Apple slices

Crushed ice
Mix 1 ½ ounces vodka, 1 ounce apple cider, and a splash of cinnamon simple syrup in a cocktail shaker filled with ice. Strain the mixture over a copper mug filled with crushed ice. Top with ginger beer. Garnish with thinly sliced apple and fresh pomegranate seeds.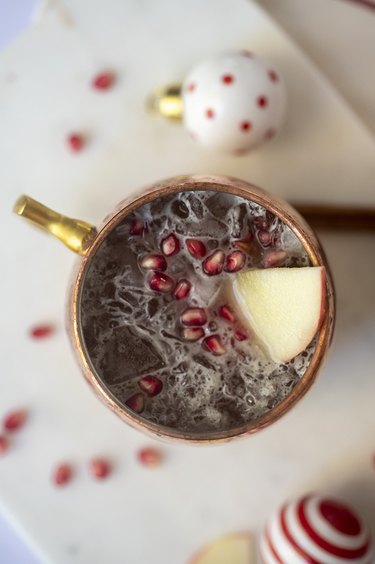 Things You'll Need
Juice from one orange

Zest from one orange

½ cup honey

2 cups water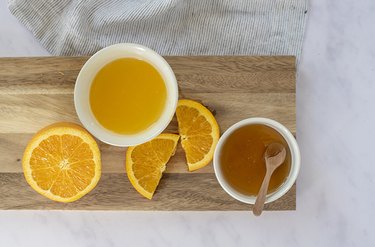 Bring all the ingredients to a simmer in a small saucepan. Simmer for 15 minutes. Let cool completely and strain into an airtight container, like a swing top glass bottle.
How to Use: This is such a delightful addition to your housemade margaritas. The orange and honey combination is the perfect touch of sweetness.