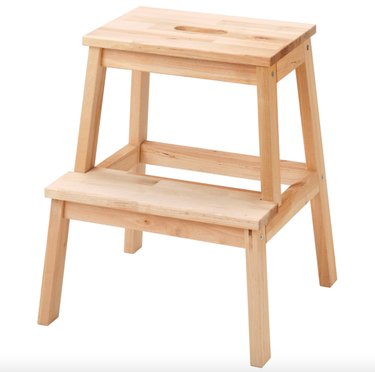 Lots of people like to think of IKEA's Bekvam stool ($19.99) as a blank canvas— its raw birch structure makes it so easy to paint. Let's take a look at how people hack the Bekvam — from ideas that are purely aesthetic to changes that shift the functionality of the piece.
1. Give it a coat of Yves Klein-like blue for a high-design touch.
2. Add twine to the sides and a padded box to the top and voilà: cat paradise.
3. By adding plywood backings, you can create a cat station that's a bit more minimalist.
4. Paint the bottom half black for a decidedly modern aesthetic.
5. Create your own chess set!
6. A neon pink coat of paint on the top is a nice, feminine touch.
7. Give the Bekvam some texture by adding a tufted top.
8. Use the Bekvam as a base to create a kid-safe learning tower.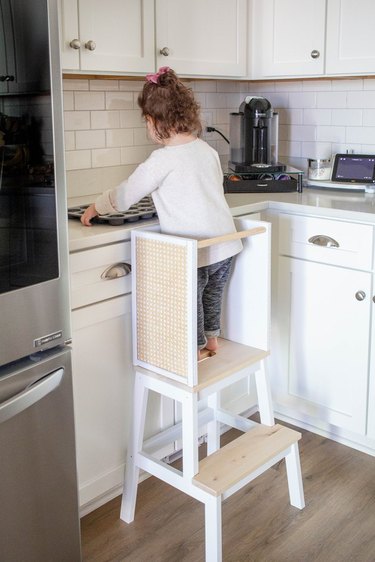 9. Wow: This paint job makes the Bekvam look like a traditional Scandi antique.
10. Use tape or stencils to create a geometric design.
11. For a musically inclined kiddo, try this piano motif.