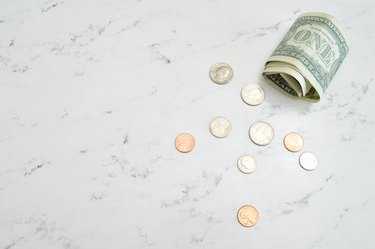 Now that we're all spending more time at home, there's no end to what the entertainment and information the Internet can provide us (like this gem from Ina Garten). That includes, it turns out, insight into whether we have unclaimed money out there.
Yes, you read that right. New York Magazine and Huffington Post contributor Yashar Ali recently reminded us of this in a super helpful thread on Twitter:
As Ali points out, you never know where you might have unclaimed funds — so it's worth at least checking. USA.gov defines these unclaimed funds as money "held by the government that might be owed to you."
Their tips for finding out if you have funds somewhere include the following steps (quoted from the site):
Search for unclaimed money and property in states where you have lived
Check for unclaimed funds from bank failures or unclaimed deposits from credit union closures
Search for unclaimed or undelivered tax refunds or a refund from an FHA-insured mortgage
Check for unclaimed back wages, pension money, or life insurance funds
A few Hunker staffers tried this out. One found she was owed money from Quest Labs; another found over $350 in unclaimed bank funds.
You can check with that state's unclaimed property office or even use a multi-state database. But word to the wise: USA.gov emphasizes that you need to keep an eye out for scams. If anyone pretends to be from the government and says they can send you unclaimed money for a fee, don't take up their offer.
Time to check if we have any missing moolah floating around.