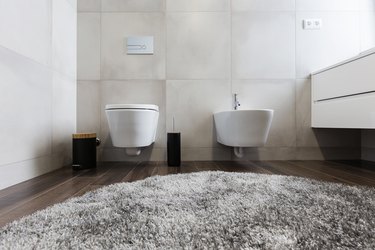 If the toilet paper shortage has taught us anything, it's that we never should've laughed at the idea of a bidet. Suddenly, we're kicking ourselves for not having installed one sooner (especially after reading the review on the Tushy). While many popular bidets are beginning to sell out across the web, we found a few highly rated options that are not only still in stock, but also available for delivery in as little as one day.
Scroll down to see six bidets you can still order online.
While currently only available for pre-order due to high demand, Tushy is taking orders for the Tushy classic and Tushy spa bidet and has plans to offer an expedited shipping option ASAP!