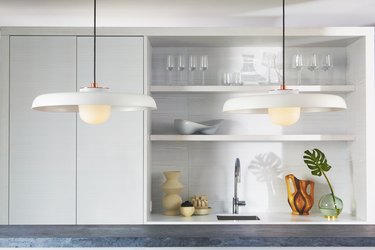 What does the dual function of providing a bit of artistic flair to your walls or ceiling and brightens any space it's placed in? If you were thinking of the power of light fixtures, you were right on target! Lighting has the power to transform a space in a way that nothing else can. A room can go from bright and cheerful to moody and romantic in a literal flick of a switch. There are important cognitive and safety elements to good lighting too — think of how under-cabinet lighting in a kitchen allows for more precise viewing of colors and objects, and how even lighting can lead to higher productivity in workspaces.
But finding the right light fixtures — and at an affordable price — can be a real a challenge, especially when you consider quality and materials. While big box stores certainly provide options that are within many people's budgets, as an architect, I always like to support smaller manufacturers that might use local labor to produce their fixtures, high-quality materials that will last year after year, sustainable features and support of LED bulbs or a native LED light board, and exciting designs that you won't find everywhere else. Here, I've gathered some of my favorite designers, fabricators, and retailers for beautiful fixtures at attainable prices.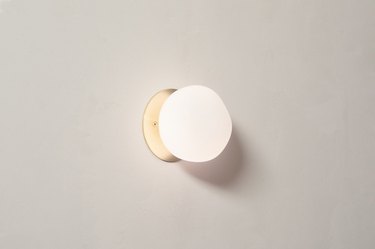 From designers Preston Alba and Jessica Hamilton comes a new line of simple but elegant light fixtures and hardware. One of my favorites is Stone ($475), an organic take on the typical globe sconce; the fixture's subtle irregularities are inspired by stones found in nature. The hand-blown fixture can be wall- or ceiling-mounted, and its opal glass shade is paired with a raw brass plate, although the finishes can be customized per project if required.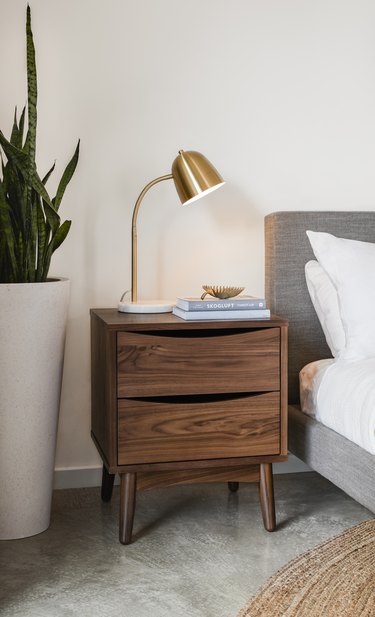 As a primarily digital retailer for furniture and home accessories, Article aims to be "the easiest way to make your space look beautiful." Its line of lighting fixtures includes floor lamps, table lamps, and wall sconces that are just the right mix of function and style in a range of stone, metal, and wood finishes. And at prices that range from $59 for a table lamp to $249 for a floor lamp, I can see these fixtures in an office, bedroom, or more!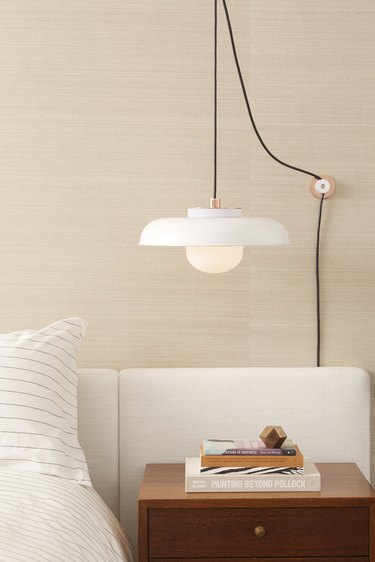 Rich Brilliant Willing is a Brooklyn-based studio that designs and manufactures LED fixtures for a range of project types. The company, established in 2009, develops pieces that are a thoughtful combination of functionality, technology, and modern design — simple silhouettes, a range of color temperatures for LED bulbs, and practical installation methods. Its Hoist line (starting at around $400), for example, comes in a bevy of sizes, fixture types, and colors, and was originally inspired by the oh-so-common issue of not being able to locate a fixture near an outlet!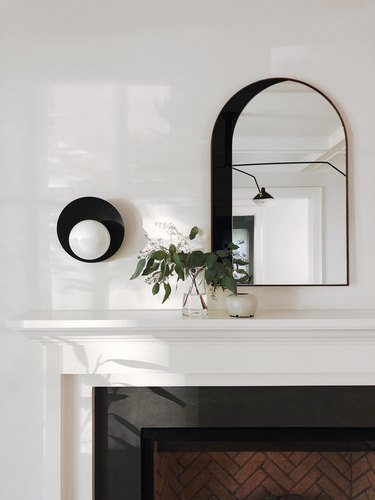 Cedar & Moss, a female-owned lighting studio, was established in 2013 by Michelle Aaron. Inspired to create her first collection of light fixtures after moving into an Eichler-style midcentury ranch home (sounds like a gal after our own heart here), her fixtures emphasize clean, modern designs with subtle textures, materials, and tones. Pieces are made to order in Portland, Oregon, and prominently feature ceramic shades with metallic accents in a range of neutral and statement colors and tones. Typical prices for fixtures range from $150 to $425.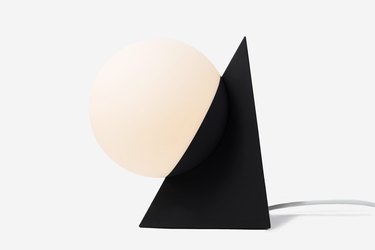 Technology-forward lighting manufacturer Gantri Lighting acts as a marketplace for designers to produce and sell their light fixtures by 3D printing. The company, whose process is entirely online, works with independent designers to print beautifully designed, dimmable, eco-friendly fixtures available to the public at reasonable prices, starting at only $98. Each of the more than 30 fixtures offered is 3D printed in-house in small batches in San Francisco for efficiency and quality control, and are created from sustainable corn-derived materials.
Canadian home furnishings retailer EQ3 recently made its debut in New York City, and its light fixtures were some of my favorite pieces that I saw. Its selections range from elegant floor lamps to modern wall sconces and decorative pendants to bold and graphic table lamps that start at around $120. The company brings a "uniquely Canadian approach" to its designs, with product design, research and development, and custom upholstery manufacturing taking place under the same roof at their headquarters in Winnipeg, Canada.