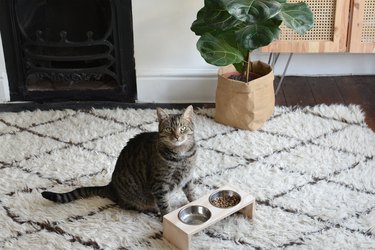 We love our feline family members, but let's face it: Their accessories aren't always in keeping with our home decor (especially if you have a more modern aesthetic going on.) So naturally, we figured, why not make things a little cuter with a modern raised feeding station? Cats naturally like to feed in a raised position and it creates less mess, too. Sounds like a win-win to us.
We've left ours unpainted to keep a Scandi feel, but you could totally paint this feeding station to match your own decor.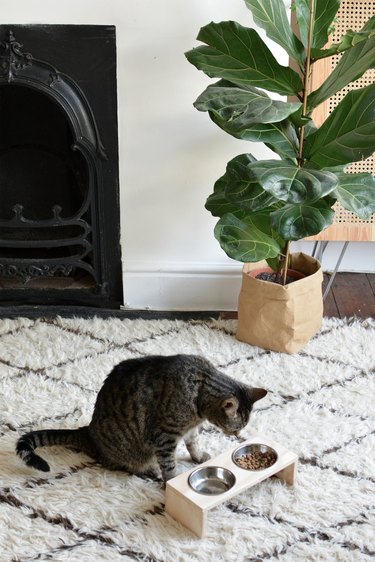 Things You'll Need
Plywood, 3 pieces (see step one for size suggestions)


Jigsaw

Power drill

Compass (optional)

Step 1
You'll need three pieces of plywood to build the feeding station: one base and two legs. (You can get them cut to size at your local hardware store to save time.) Our cat bowls were 5 inches wide, so we used the following measurements:
Base: 15 inches by 7 inches

Legs: 4 inches by 7 inches
If you're using larger bowls, you'll just need to make your measurements wider.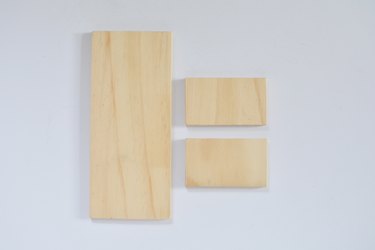 Step 2
Place both bowls upside down onto the base and draw around them with a pencil.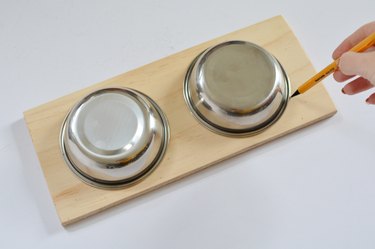 Step 3
Now you've marked where the outside edge of the bowls will sit. However, most cat bowls have a lip at the top that is wider then the actual body of the bowl. You'll need to take this into account when you cut out holes for them.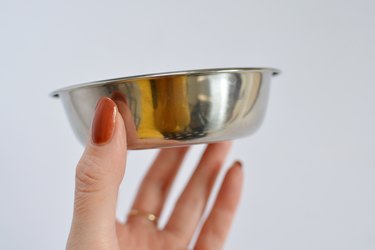 We want the wider lip of the bowl to sit flush on the feeding station, so we need to make sure the hole we cut is smaller than the lip. Take a pencil and draw a smaller circle inside the circles that you've already marked. (The lip of our bowl was 1/4 inch wider than the body, so we made our inner circle approximately 1/4 inch smaller.)
We just marked ours by sight, but if you prefer to be more accurate feel free to use a compass.
Step 4
Use a jigsaw to cut out the holes (drill a pilot hole first so you can get the jigsaw blade in). Remember to cut along the smaller inner circle. Check to make sure the bowls fit and make adjustments accordingly.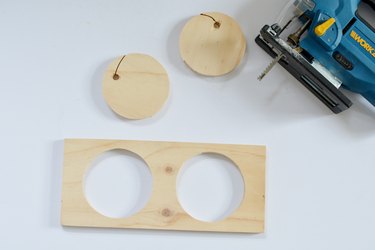 Step 5
Run some wood glue along the legs and place them at each end of the feeding station.
Leave to dry overnight before placing in the bowls.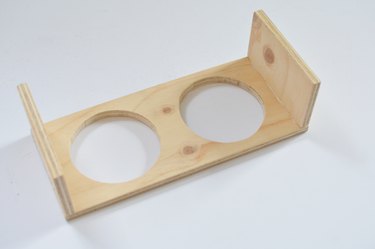 Fill it up and watch them enjoy!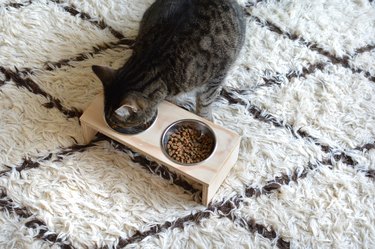 For other cute cat DIYs, check out: