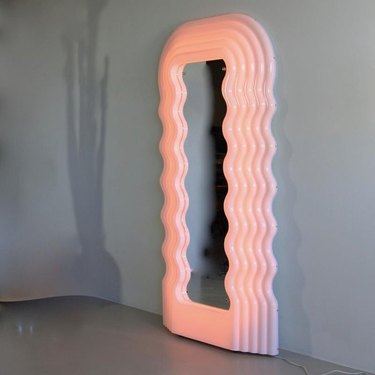 "I have tried as best as I can," said Ettore Sottsass in 1963, "to gather together the terms of a new vitality and, where and how I was able, to collect the shapes, colors and symbols that could represent the change in the images of this century from an intellectual organization to a reality that must be lived, to a kind of pure and vital energy."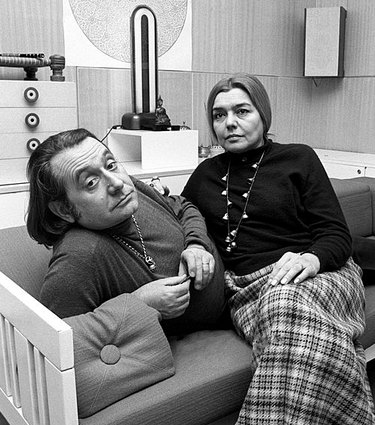 The images and objects created by Sottsass and the Memphis Group, the design school with which he's most often associated, transcend fine art. The post-Modern, pop-art inspired furniture, jewelry, and housewares he created filtered down into the vernacular of 1980s and '90s design — think the re-done Deetz house in Beetlejuice, or even the eye-catching interiors of shows like Saved by the Bell.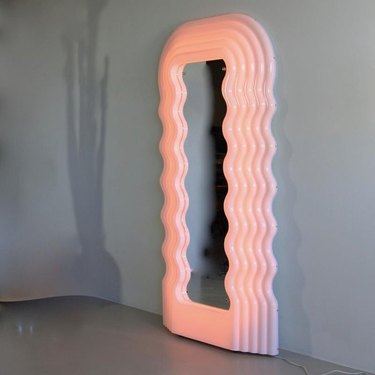 If you have an Instagram account, you'll almost certainly be familiar with Sottsass's Ultrafragola (that translates, roughly, to "ultimate strawberry") mirror, designed as part of a larger bedroom set for the Italian furniture company Poltronova in 1970. Outlined in gently wavy squiggles and rendered in a soft peachy-pink, the Ultrafragola — Frank Ocean has one! — has become both a design icon and a selfie status symbol. In the exhibition catalog, Sottsass compared the fiberglass lights of the mirror's frame to parts of the human body, while in a recent Strategist explainer on the now-beloved object, interior designer Sasha Bikoff called it "a cooler version of that LuMee case for iPhones that Kim Kardashian uses."
Indeed, he brought to the table not just feelings and ideas but also the weight of twentieth century history — he spent part of WWII in a labor camp in Yugoslavia, and his early architectural career was spent redeveloping the parts of Milan that had been destroyed in the war.
What put Sottsass on the map was a typewriter — one that would change the course of his life and work forever. In 1958 he was hired by the Italian brand Olivetti, and the Valentine, a lightweight, bright red model released in 1969, was heralded by the design community as something more than an object — it was a functional piece of art.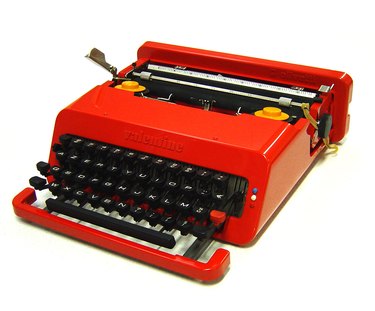 In a retrospective after his death, the Guardian emphasized the importance of the Olivetti work: "When he designed the Valentine portable typewriter for Olivetti in 1969, with the British designer Perry King, he was able to turn a piece of office equipment into a desirable object by understanding that there are emotions involved as well as ergonomics in the way that we use and understand our possessions."
In the 1970s, Sottsass further turned his attention to the household, designing lamps, ice cream scoops, and dishwater for the housewares brand Alessi, much as the post-modern architect Michael Graves would do both for Alessi and for Target over the next several decades.
By the early 1980s, the Memphis Group, for which Sottsass would come to be known, had taken shape. Named after Bob Dylan's "Stuck Inside of Mobile with the Memphis Blues Again" (Sottsass claimed it was playing during the group's meetings, though he gave other versions of the origin story to journalists at various points throughout his life), the group designed furniture and art installations that pushed the boundaries of both taste and function in home design. Memphis objects are bold, colorful, and a bit cheeky — to have, say, a Carlton bookcase and room divider in one's living room is to say that the days of furniture whispering its pedigree elegantly are long gone. Fans of Memphis were devoted — David Bowie was a collector of Sottsass pieces, and in 2016 Sotheby's auctioned off more than 100 pieces of furniture and home accessories belonging to the singer.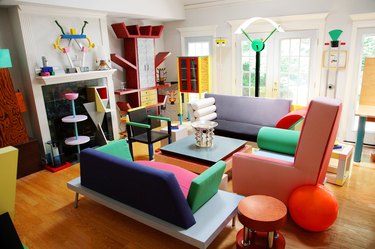 While it's the boldest pieces that Sottsass is most associated with, he was also deeply devoted to the craft of ceramics, and inspired by pieces from ancient Egypt, Greece, and Sumer. Those pieces, occasionally shown at galleries, are both historical and modern — you can see the influence of the ancient world, and yet each would fit perfectly on a contemporary tablescape.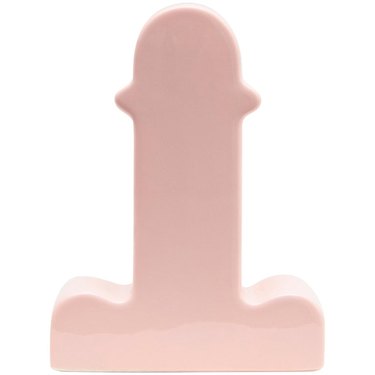 Sottsass, for his part, remained modest to the end. In the early 2000s admirers of his work and design historians banded together to push for a retrospective at a major museum (the Metropolitan Museum of Art, at their Met Breuer space, staged one in 2017), but the man himself demurred: "It's like having a birthday party where too many relatives show up," he told the Los Angeles Times. "A sign that too much time has passed."