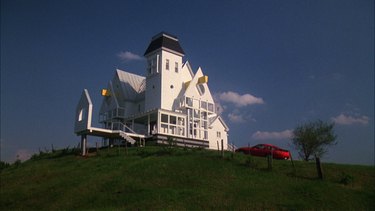 Thank you so much for coming to my new home, the house from the 1988 film Beetlejuice.
Some people watch a Nancy Meyers movie and say, "I want that house!" but as far as I'm concerned, Tim Burton is basically Kelly Wearstler.
Who wants a massive, all-white, kitchen or a casual-yet-chic living room when you can have a door that leads to a desert filled with monsters?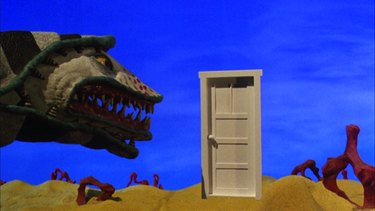 Who wants a Hamptons house that's haunted by the image of seeing Jack Nicholson naked, when you can have a house that's actually haunted?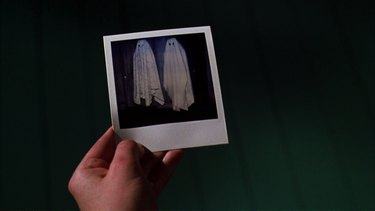 (Sure, Adam and Barbara might act like they want me to leave, but I think they're just playing.)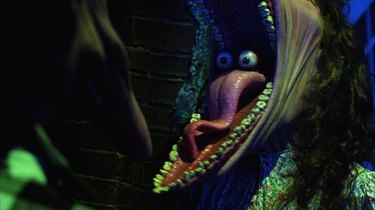 But back to my new house — Tim Burton's out-of-the-box thinking turns everything ordinary into something extraordinary. The architecture could best be described as "classic farmhouse meets psychological experiment."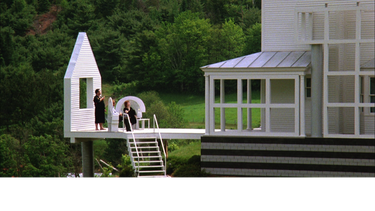 Look at the picture window in the outdoor area, which lets even more light into the "room" (or so my architect told me), and turns the world into a work of art. You may be thinking, isn't an elevated patio with no barrier and a steep drop-off kind of dangerous? Well, that's just how I like to live.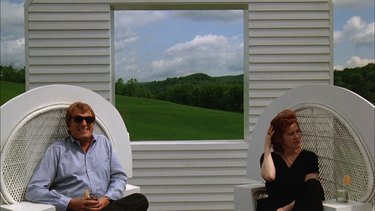 Take a look at what we did with the foyer. Simple changes like a coat of paint and a piece of conceptual art helped turn what was once a conservative staircase ...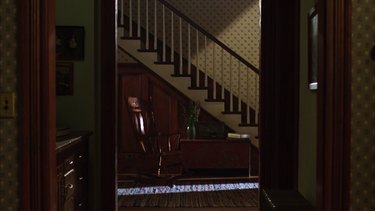 Into the kind of space that's perfect for brooding. On these stairs, the fact that no one understands you is more of a blessing than a curse.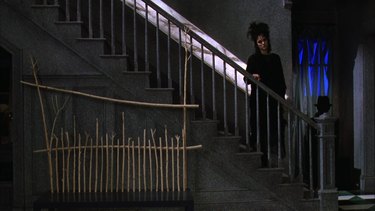 Plus, the entry with a newly tiled floor entry is perfect for just hanging around.
A house is meant to be a home, and a home is meant to be a place you never want to leave. Which is why the dining room is probably my favorite room in the house. By adding some sculptural elements and mood lighting, it's now perfect for entertaining.
Now you may be saying to yourself, Wow glass bricks are seriously dated. Well, what goes around comes around, my friends, and just remember that I was the first to bring them back.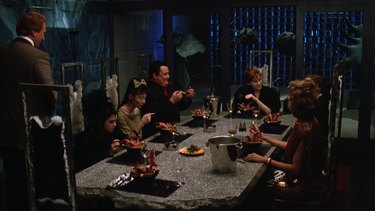 Oh, and these statement chairs? True, fur backings are not very supportive, but it ensures your dinner guests won't get too comfortable.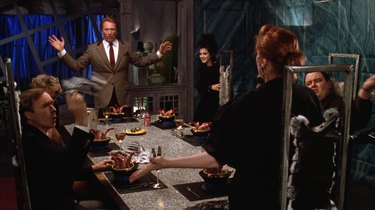 After dinner, retiring with your guests to the living room is a treat. As you can see, pre-renovation, the fireplace showcased a rather odd collection of plastic horses ...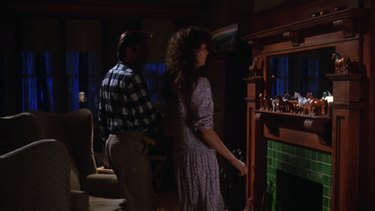 We replaced the fireplace with a new facade sourced from Satan's library, circa 1982.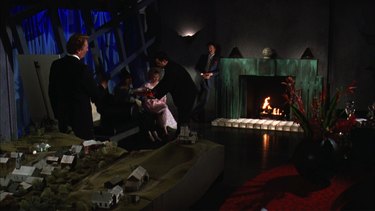 My new house is much more of a dream than a nightmare and I can't wait to host weddings, birthday parties, and other celebrations in my forever home.
Thanks for coming over, and watch out for the football players on the way out.