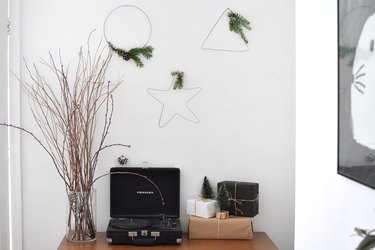 Give your home a festive feeling this holiday season with modern DIY wreaths. All you need is wire and some creativity to set up a pretty little wall display. If you like the look of fresh greenery, add some pine cuttings to your minimal arrangement, or you could also add some wonderfully scented eucalyptus or other winter foliage, like holly.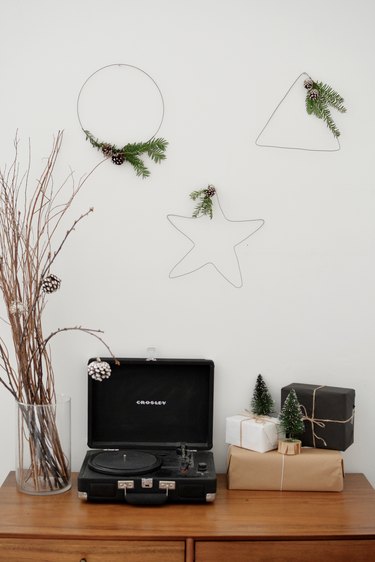 Step 1
Using pliers cut off a long piece of wire. For this tutorial, we basically eyeballed the measurements as it all depends on the size of wreath you want to make.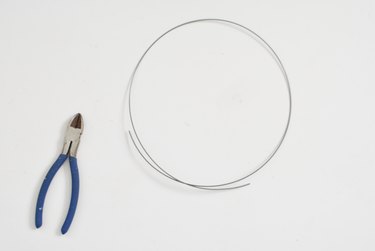 Step 2
Use the pliers to then straighten out the wire, working your way from one end to the other.
Step 3
Start to bend the wire into your desired shape, such as a simple star design.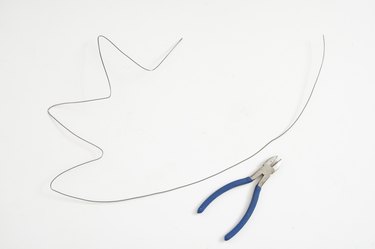 Step 4
When you've finished shaping the wire, trim off any excess with your pliers. Be sure to leave some overlap, as it will make the next step easier.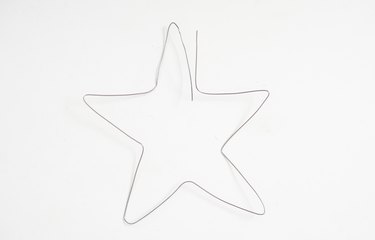 Step 5
Secure the overlapping ends by wrapping floristry wire around them.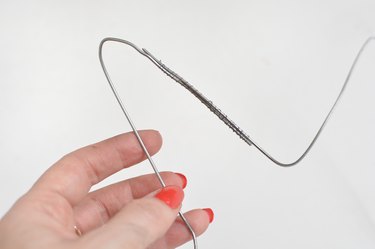 Continue to make a few different shapes for variety.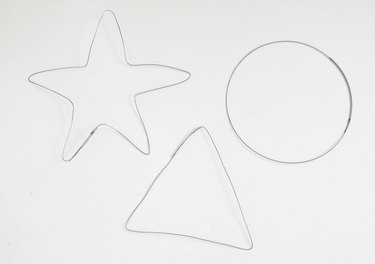 Step 6
Decorate them with some fresh cuttings and pine cones. Simply tie cuttings onto the wreath with floristry wire to secure.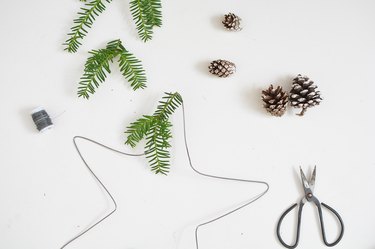 You could also use artificial greenery on your wreath; eucalyptus (faux or real) would be a perfect addition.