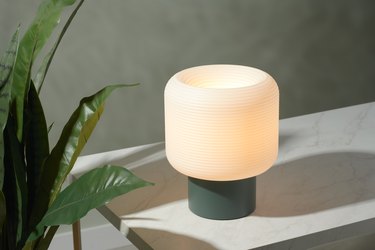 It's one of the most essential aspects of your home, but can also serve as a design statement. When it comes to lighting, we love pieces that combine both practicality and style. Direct-to-consumer company Gantri wants to add one more layer: sustainability. The company, launched in 2017, 3D prints each item using a corn-based plastic in their Bay Area-based facility.
"Our process eliminates the vast majority of industrial inefficiencies, which allows us to offer our products for a fraction of luxury prices," Ian Yang, founder and CEO of Gantri, tells Hunker. "It also minimizes shipping pollution and produces designs that are actually compostable."
Gantri works with designers to bring their visions to life. Through the online platform Create Hub, creatives can make 3D models of their designs. Currently, the company manufactures table lights that measure up to 22 inches tall. The Hub was created, Yang explains, to reduce waste and overproduction — and therefore the prices of each item can stay at a lower range than other high-end design pieces.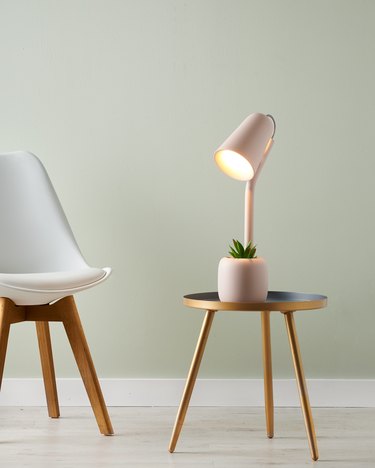 The pieces in Gantri's collections range from classic to whimsical. Designer Hannah Fink's Iceberg Table Light looks like it floated right onto the nightstand — it's like a Himalayan salt lamp but spikier. David Larkin's Beacon Table Light resembles a paper lantern or the delicate tip of a colored pencil.
The newest addition: a classic with a twist designed by McKay Nilson. The Suyo Table Light, at first glance, looks like a chic desk lamp. But on closer inspection, the lamp's base reveals a bit of storage space for a small plant of office supplies.
Gantri also recently added six new color finishes, working with designers to settle on the new offerings. The paints are water-based, in keeping with the sustainability practices. Lamps range from $98-$188.
For Yang, working with designers to create unique pieces quickly became one of the most important parts of the company's ethos. Each lamp functions not just as a practical addition to a home, but a purposeful, aesthetic choice that can make a space a little brighter.