Looking at this Scandinavian-inspired cabin, you might think it's set outside Stockholm or in a Norwegian forest. But the minimalist home is actually located on a farm … in Ohio. Along with his brother and father, architect Greg Dutton, co-owner of Midland Architecture, built the 600-square-foot weekend retreat, known as The Hut, on the family's cattle farm in Belmont County. They relied on simple but beautiful materials, such as the pine floors and cedar shingles, which will patina over time, allowing the cabin to blend into the landscape. "We call the style of The Hut 'country minimalism' because it's a clean, pared-down aesthetic that's born out of the building techniques I learned from growing up on a farm," says Dutton.
The cabin was also built with sustainability in mind and runs off solar power and collected rainwater. The architect worked with his wife on the interior, which they kept pared down in order to let the outside landscape take center stage. "The idea of a 25' wide wall of glass that would overlook the forest was something that was a part of the design from the very start," he says. "We wanted [it] to feel like you were in a hut tucked within the forest."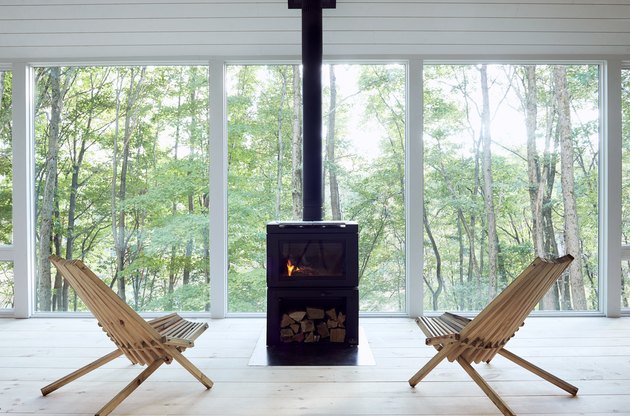 1 of 9
Family Room
The family room looks out onto the surrounding forrest. They decided the Osburn Matrix wood burning fireplace was an essential element early in the design process.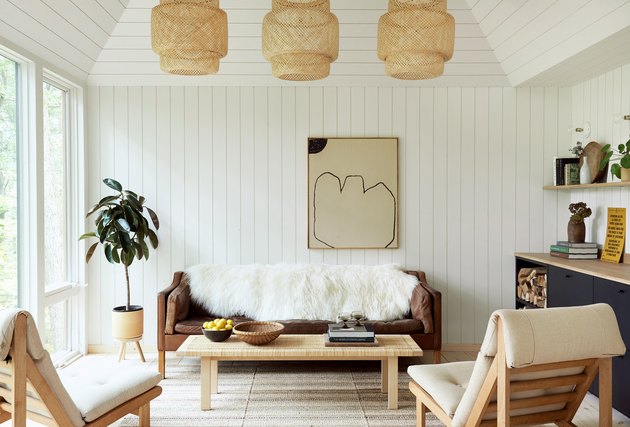 2 of 9
Family Room
The Duttons infused Scandi style into the decor, from the IKEA pendants to the vintage Bernt Petersen chairs and Borge Mogensen sofa.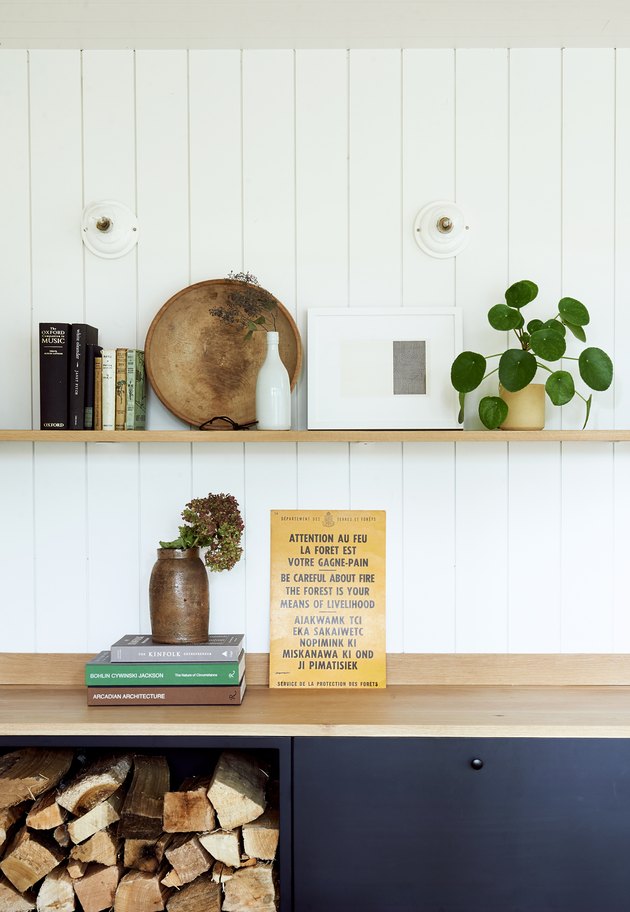 3 of 9
Family Room
Painted ponderosa pine paneling lines the walls throughout the house. Green-black cabinets fabricated by Mullet Design, and shelving and countertops by Ryan Smith were installed in the family room and kitchen.
4 of 9
Kitchen
Everything from appliances to wall hooks were streamlined in the kitchen. The countertops and shelving were both made out of white oak.
5 of 9
Kitchen
The kitchen's lights and appliances are run by solar power. Dutton says adding the solar array and rainwater harvesting system was the most challenging aspect of the project.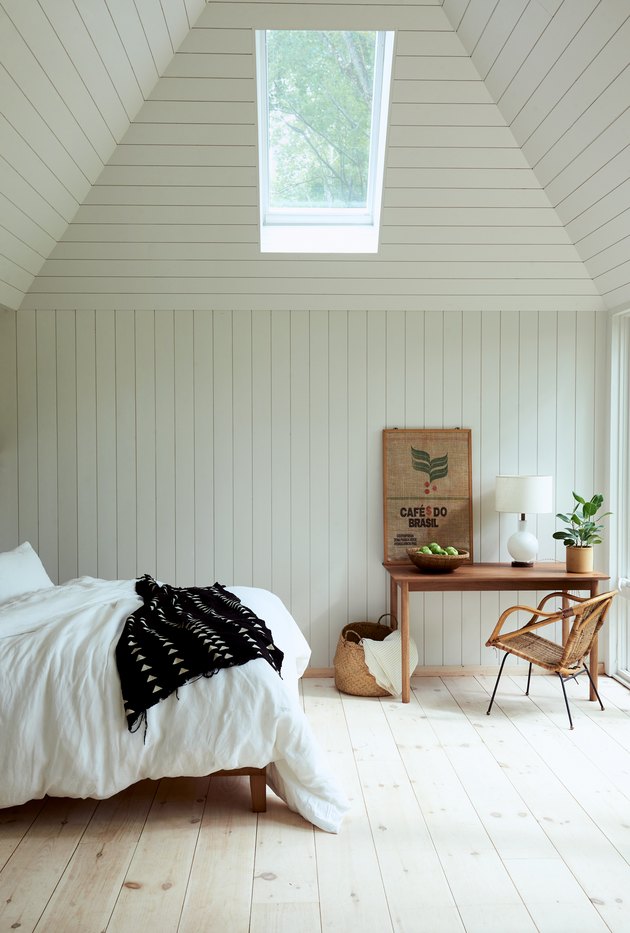 6 of 9
Bedroom
A skylight brightens up the bedroom and gives a view of the treetops. A corner of room is simply furnished with a Sun at Six table and a vintage wicker chair.
7 of 9
Bedroom
The Duttons installed Schoolhouse Electric sconces to provide light for reading in bed. Opting for wall lights instead of lamps keep the nightstands uncluttered.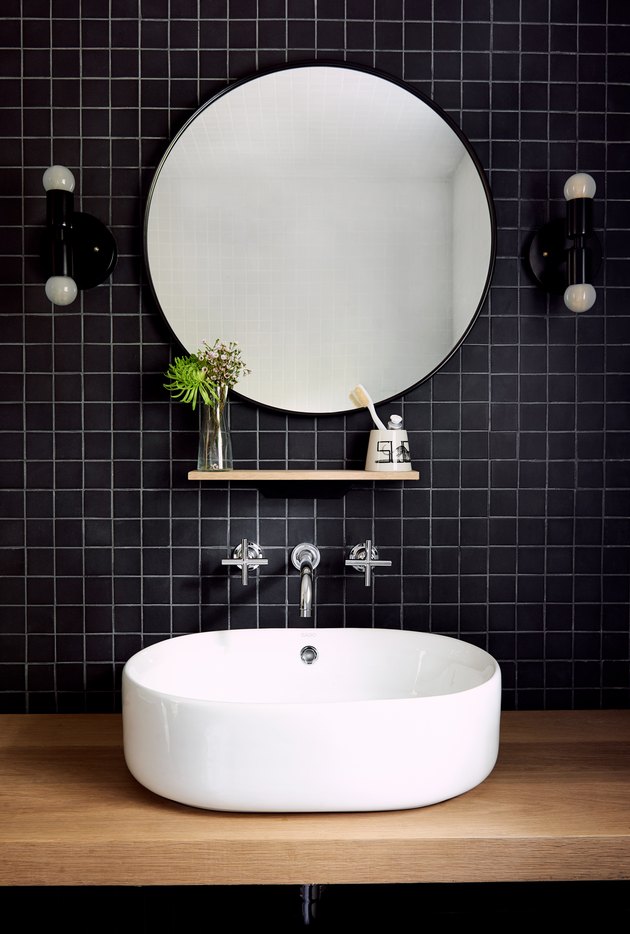 ---
Elizabeth Stamp is a freelance writer in Los Angeles. Her work has appeared in Architectural Digest, Elle Decor, and CNN Style.
View Work