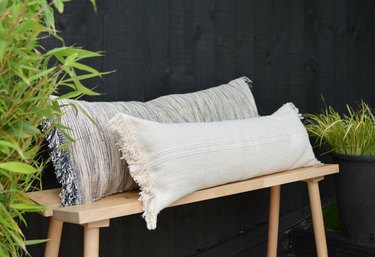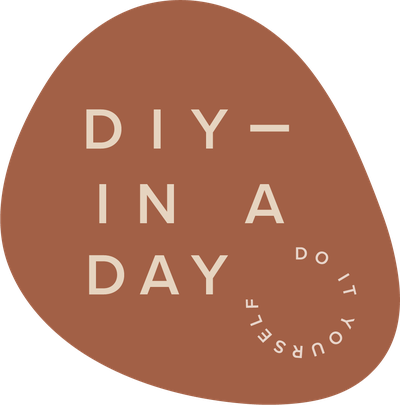 DIY in a Day brings you step-by-step instructions for easy projects that will spruce up your space — within 24 hours (or less!).
If you want some gorgeous textiles for your outdoor space but have a limited budget, this IKEA hack is for you. We've taken rugs that retail for less than $10 and turned them into fabulously fringed boho pillows with minimal skill and effort. (The hardest part is choosing which IKEA rug to use!)
The finished pillows look great in outdoor living spaces but it doesn't stop there, they can also double as bolster pillows for your bedroom through the winter months, too.
Step 1
Unfold your rug. (For this project, we used an $8 IKEA Taulov rug. The tasseled ends make this a perfect candidate for a boho fringed pillow!)
Fold the rug in half lengthways to create a bolster pillow shape.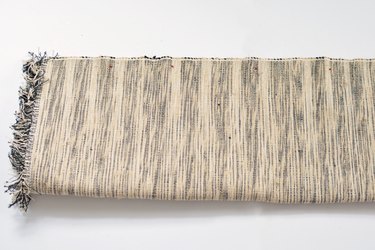 Step 2
Insert pins along the length of the rug to hold it together.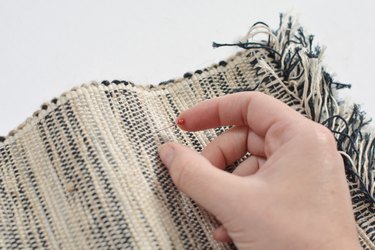 Step 3
Sew along the length of the pillow with an embroidery needle and thread to close the opening. Remove the pins after you've finished.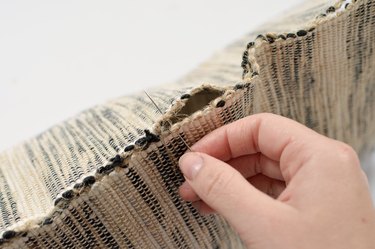 Step 4
Pin one of the tasseled ends together before sewing it closed.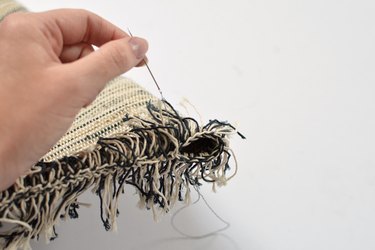 One end of the pillow will remain open.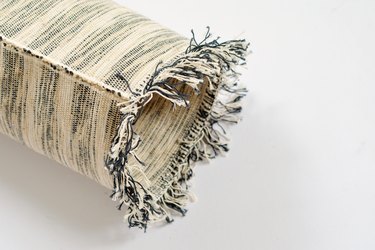 Step 5
Stuff your pillow with some fiber filling or pillow inserts.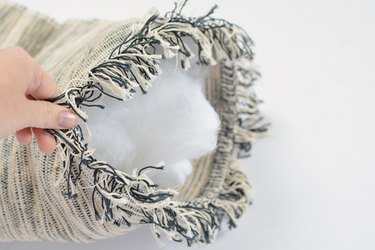 Step 6
To finish, pin and then sew closed the remaining end.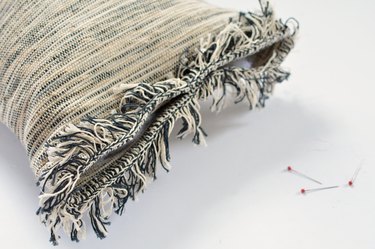 How gorgeous are these?! (And so affordable.)