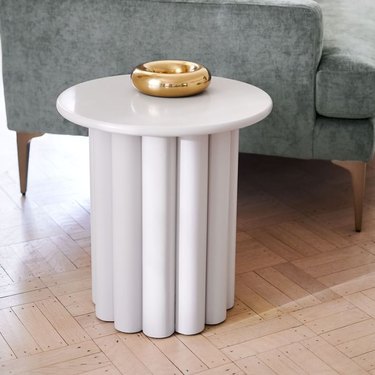 The products we write about are recommended by our editorial team. Hunker may earn compensation through affiliate links in this story.
When done right, a round table can be so elegant. True, they can be a bit trickier — especially in the case of dining tables — because they can't be pushed into a compact space and you can only seat so many people at them. Recently, we've noticed round dining tables, side tables, and stools that come with a bit extra — sculptural, column-like bases. The look is super modern and arty and we fully approve! Check out these picks:
We look at this CB2 dining table and between that black marble top and brass bottom it just says "money" to us.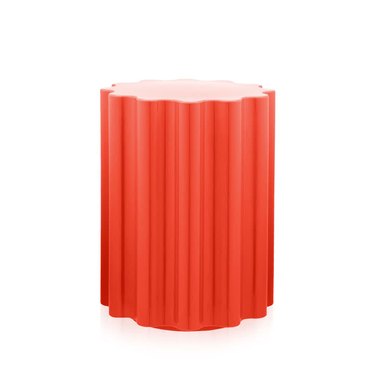 Italian classic Kartell has this stool (or table). We like the red, but it also comes in a variety of punchy hues.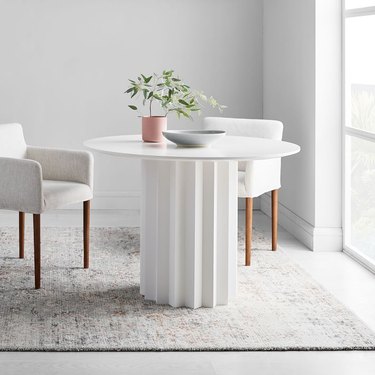 Out of all the major retailers, West Elm has given the most thought to this trend, offering several pieces with accordion-like bases. This white table works great in a dining room but would also make a dramatic statement in a foyer (if you're so lucky).
Add some glamour to your living room with this gilded and scalloped coffee table.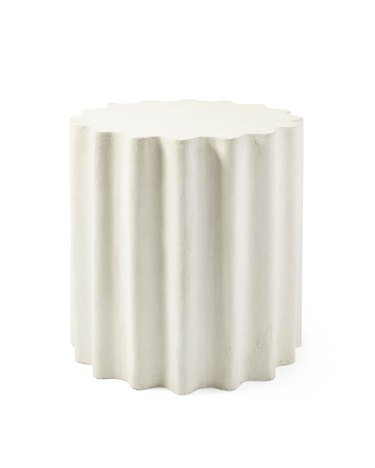 This is a pretty pricey garden stool. But, hey, if you got the money to spend, go for it.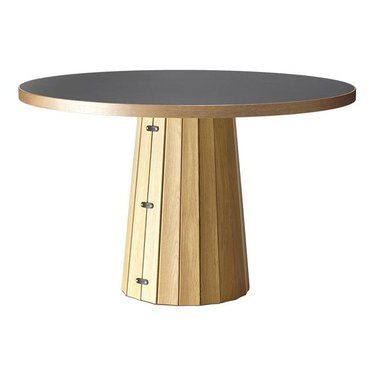 Looking for something a bit more Scandi-ish? Try Moooi's round table with a paneled wood base.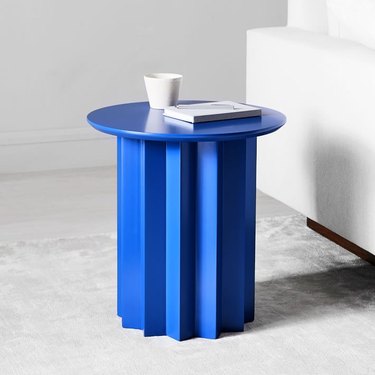 Your living room is about to look hella design with one of these bold West Elm side tables.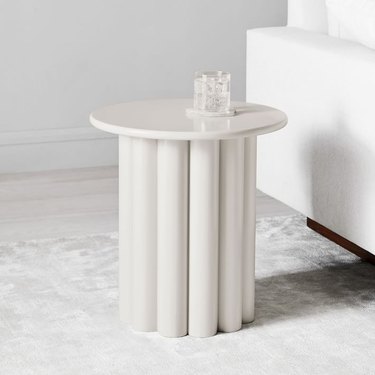 If blue is too much for you, then take it down a notch with this similar style!